New from Red Gold, Tomato Love takes the finest picked ripe off the vine tomatoes grown on local Midwest family farms and pairs them with fresh chilies and a dash of seasoning that will tantalize the taste buds. Our level of freshness and quality ensures that you will get tomato perfection with every can! We believe in supporting our local family owned farms, some of whom have been with us for decades.
Tomato Love is a part of the Red Gold family of tomatoes, which has won more than 180 industry awards in the areas of quality and production innovation. You won't find a better tomato anywhere on the market today. No wonder our plump, juicy vine-ripe red tomatoes beat out the competition every time!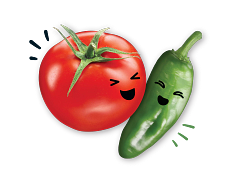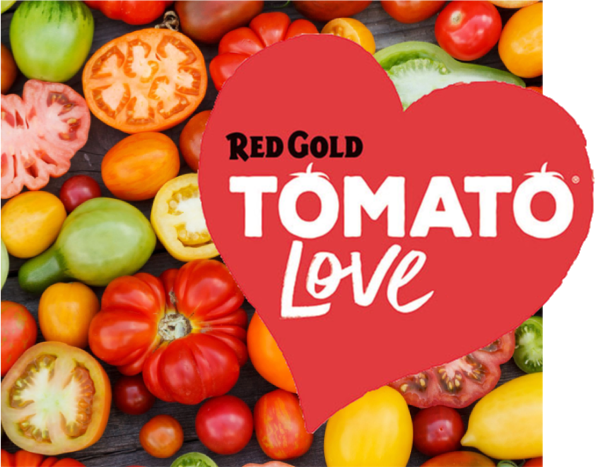 We Grow 'Em

We Harvest 'Em

You'll Love 'Em!
Tomato Love For Everyone!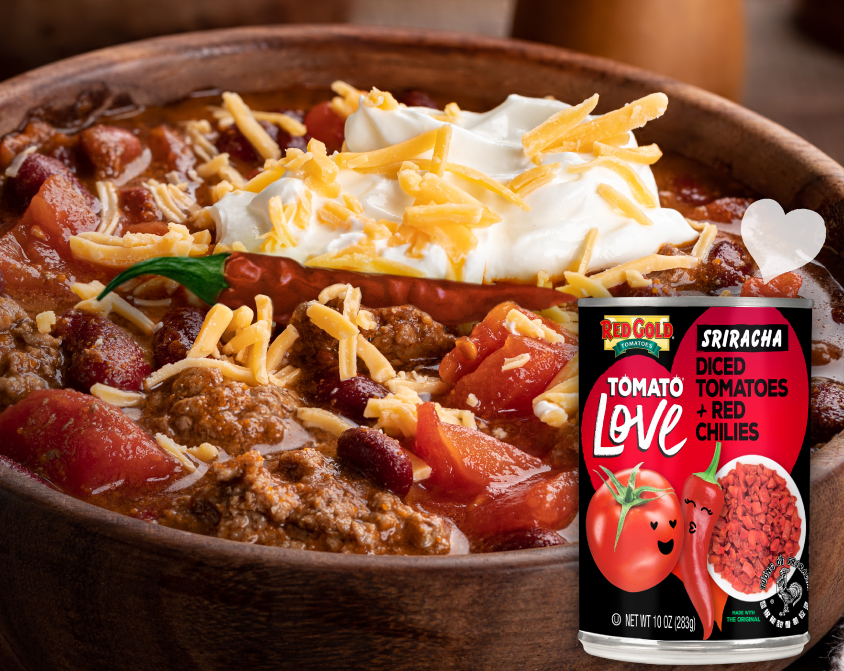 Fall in Tomato Love!
Tomato Love starts with the best picked ripe off the vine tomatoes. We then throw in lots of fresh chilies and a hint of seasoning that will take your recipes to a whole new level. The 40 Midwest farms that we get our tomatoes from are on the same latitude line as Italy, giving them a genuine old country taste and look.
After picking, our tomatoes are Steam Packed Fresh, so we never have to use any artificial colors, or preservatives. We also insist on using Non-BPA/BPS lined cans to ensure that you get full tomato flavor, with none of that metal "can" taste that is so common with other company's products. Whether you like things a little on the mild side or want to get your spice on, Tomato Love is truly tomato perfection!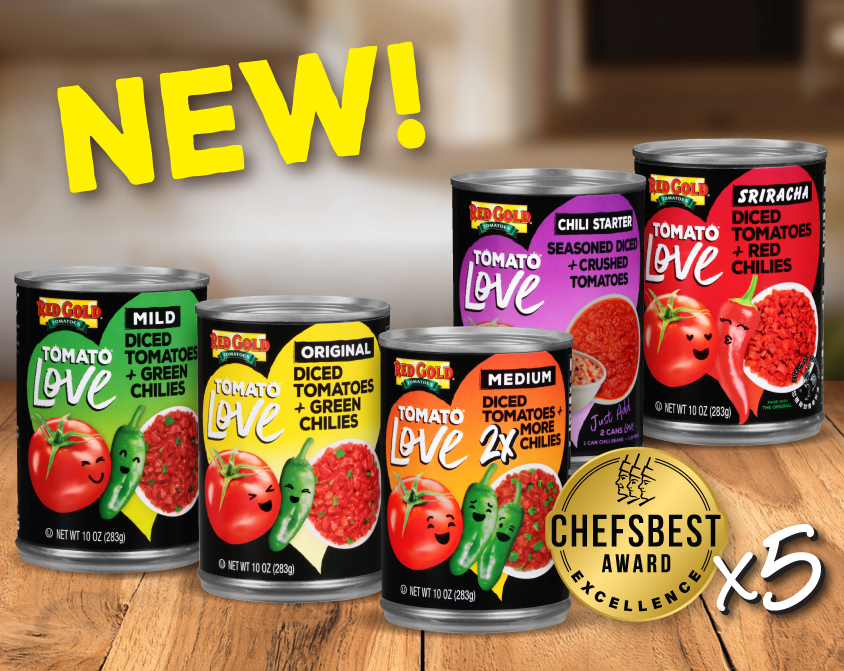 Quality Canned Tomatoes with the Freshest Ingredients
Great meals start with great ingredients. Tomato Love is made with simple, top quality ingredients and the finest tomatoes, captured vine-ripe at the peak of summer harvest. Whether you are making classic Italian pasta sauce, chili, salsa, bruschetta or any other recipe that calls for tomatoes, you can count on Tomato Love to take your meals to a whole new level!
Mac and Cheese with a Twist
One box, one can and have a quick and easy lunch or side for a family on the go.
Sriracha Cream Cheese Dip
Cream cheese topped with Red Gold Tomato Love Sriracha Diced Tomatoes & Red chilies is the easiest dip ever!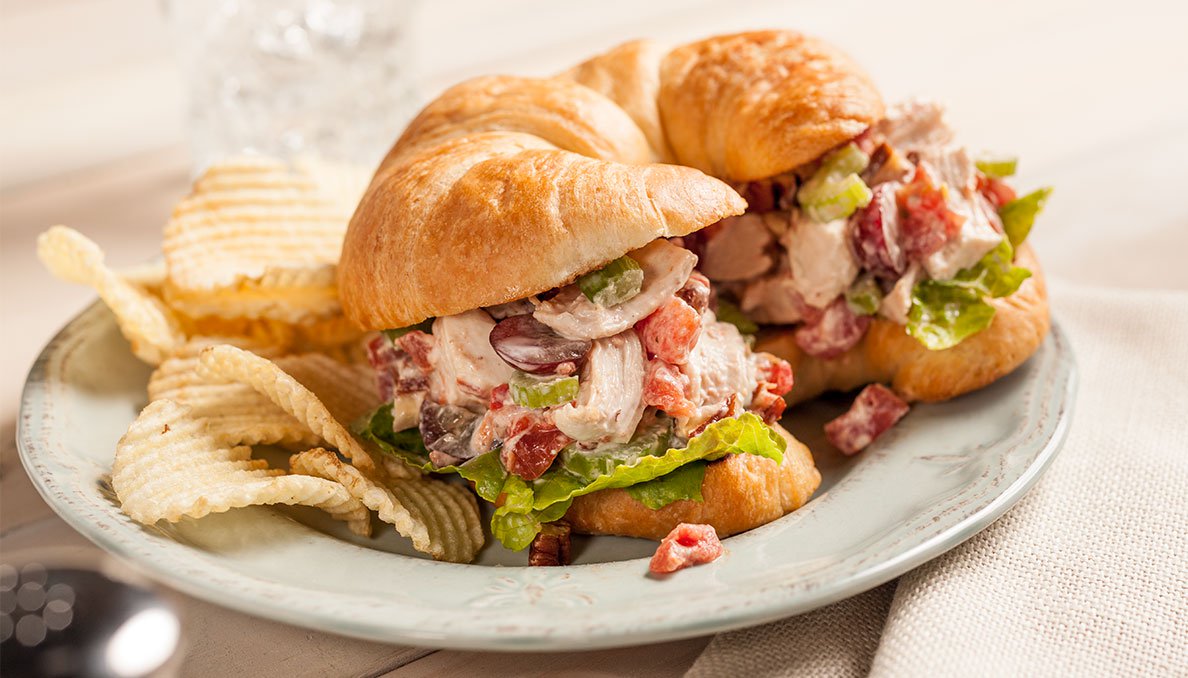 Sassy Chicken Salad
Crunchy celery along with the sweetness from grapes balances the heat of the tomatoes for a chicken salad sandwich with sass!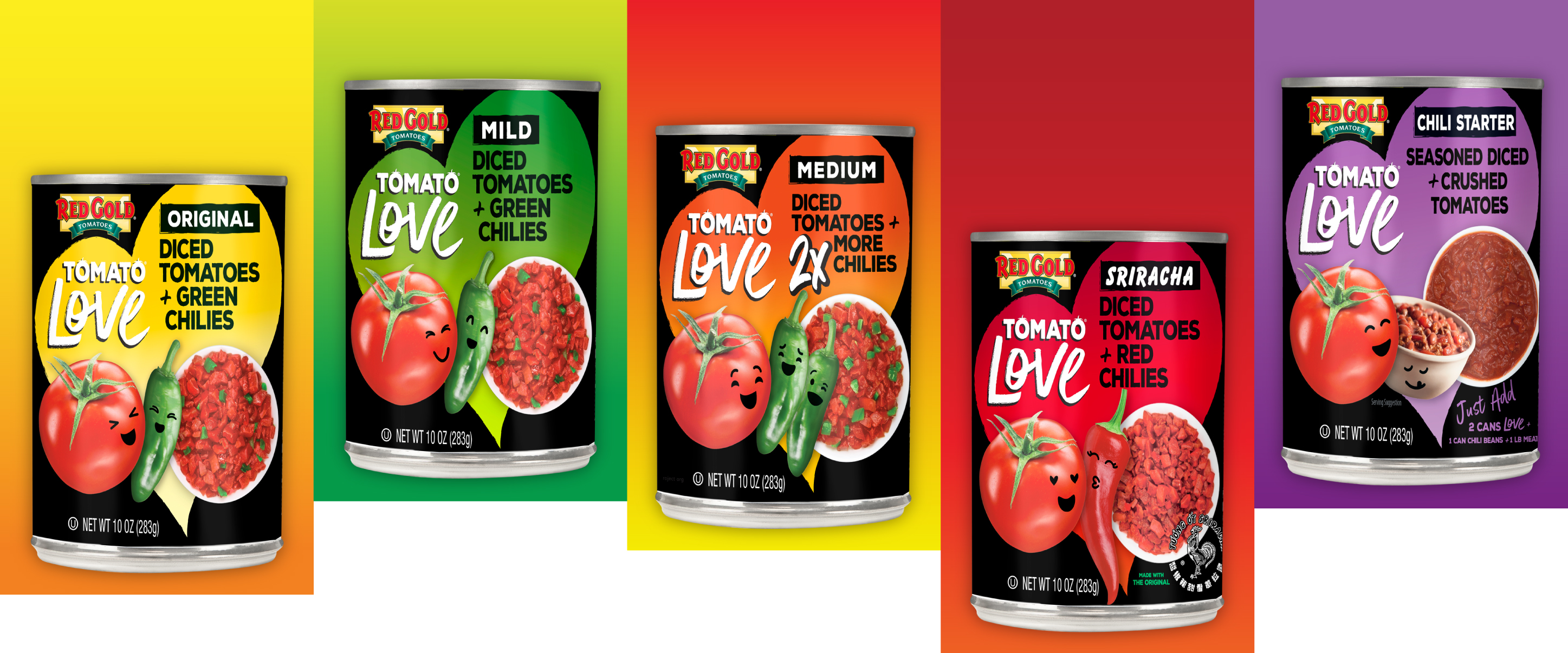 Show the People in Your Life
some Tomato Love Today!
Serving delicious meals is a huge part of making incredible memories with family and friends. Tomato Love's special blending of our top quality tomatoes, juicy chilies and the perfect amount of seasoning will make your best recipes even better. From the fertile soil of our family farms to your kitchen, give the people you care most about some extra love with Tomato Love!