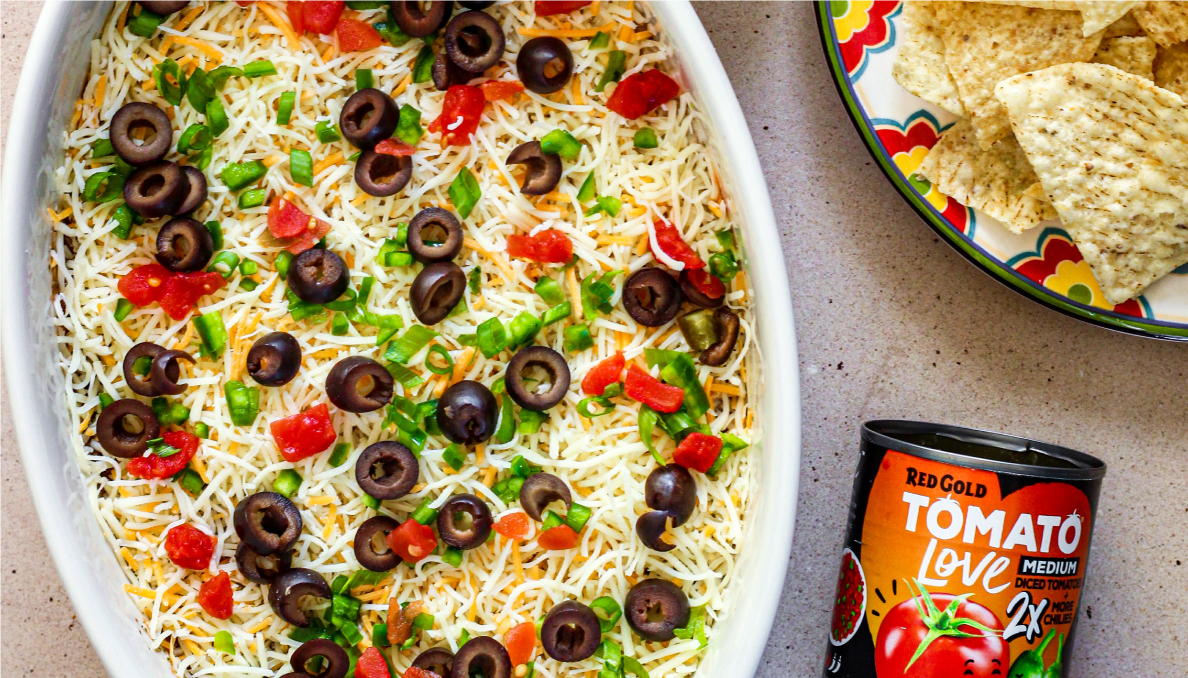 "Chorizo" Seven Layer Dip
Traditional seven layer dip with a twist using plant based chorizo, homemade guacamole and 2 minute blender salsa! @momunderpressure @thefeedfeed
Traditional seven layer dip with a twist using plant based chorizo, homemade guacamole and 2 minute blender salsa! @momunderpressure @thefeedfeed
Ingredients
COPY INGREDIENTS
Plant-based chorizo, 10oz, cooked according to package
1 can Red Gold Tomato Love® Medium Diced Tomatoes + 2X More Chilies 10 oz, drained
1 can Red Gold® Petite Diced Tomatoes 14.5 oz
1/2 large red onion, chopped
1 large garlic clove
1 handful cilantro
juice from 2 limes
1/2-1 teaspoon salt, or to taste
1/2-1 teaspoon sugar, or to taste
1 cup guacamole, homemade or pre-made
1/2 cup sour cream
1 1/2 cups shredded cheese
sliced green onions, for topping
black olives, for topping
tortilla chips, to serve
Instructions
Cook "chorizo" according to package instructions and set aside to cool.
Make salsa by blending tomatoes, red onion, garlic, cilantro, lime juice, salt and sugar for 10-15 seconds in a blender. Set aside.
In a dish, layer chorizo, guacamole, sour cream, salsa, cheese, sliced green onion, and sliced olives.
Serve dip with tortilla chips.