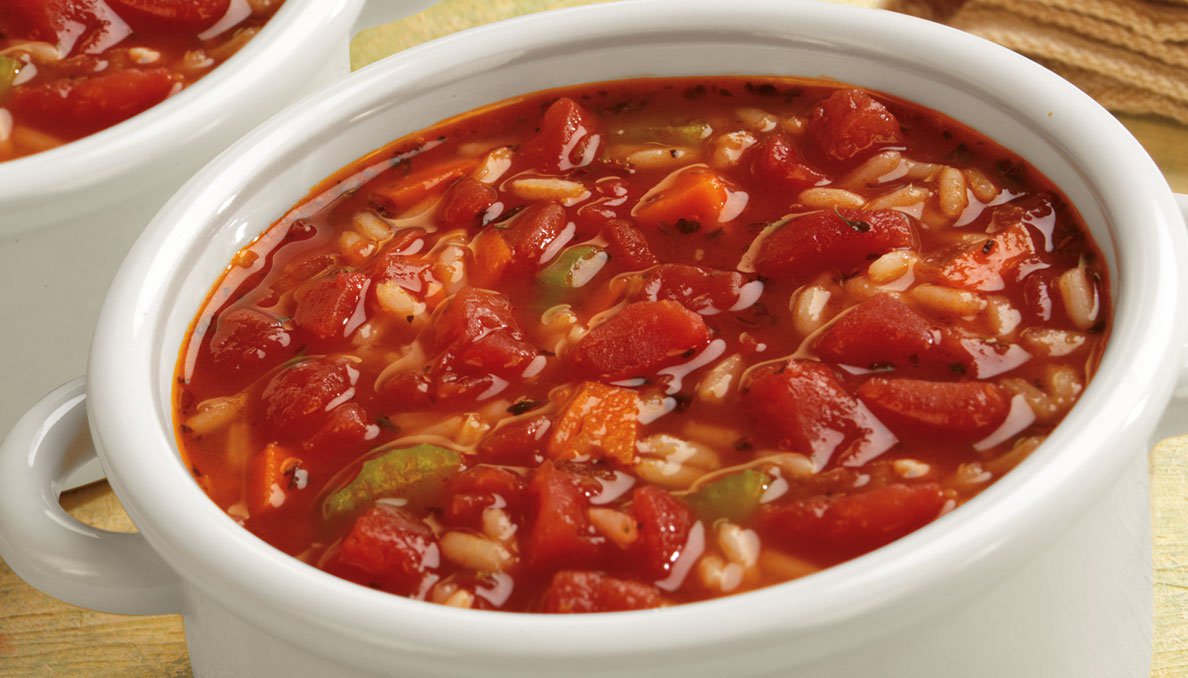 Ingredients
COPY INGREDIENTS
1 tablespoon butter
1 small onion, chopped
2 garlic cloves, minced
1/2 cup carrots, chopped
1/4 cup celery stalk, chopped
6 cups chicken broth
1/4 cup white rice
1 tablespoon Worcestershire sauce
1/2 teaspoon dried thyme
1/4 teaspoon freshly ground black pepper
5 drops hot pepper sauce
Instructions
Melt butter in a large soup kettle over medium-high heat. Add onion and garlic; cook and stir for 1-2 minutes or until onion is tender. Add carrots and celery; cook and stir 7-9 minutes or until tender.
Stir in diced tomatoes, chicken broth, white rice, tomato paste, Worcestershire sauce, thyme, black pepper, and hot pepper sauce. Reduce heat to low and cook about 30 minutes, stirring frequently.
Remove from heat. Let cook about 10 minutes before serving.