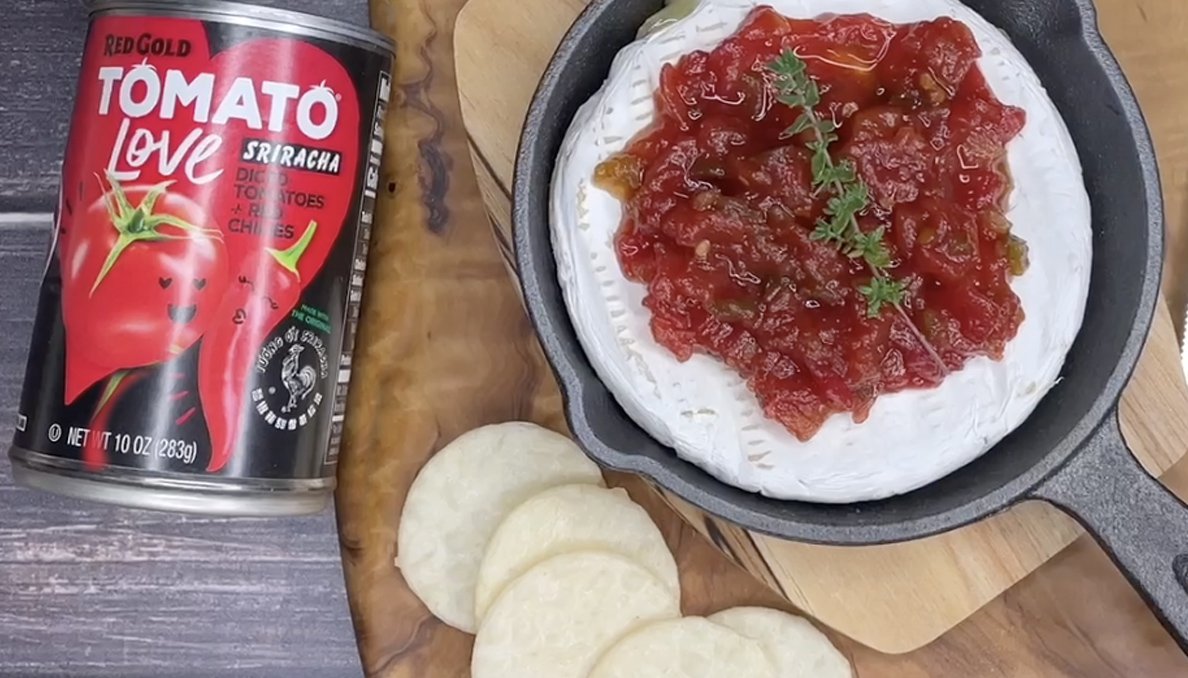 Tomato Jam
Bring your game and liven up burgers, dogs, Brie or a charcuterie board with Tomato Jam! Sweet & spicy, it's always a hit! @soufflebombay
Bring your game and liven up burgers, dogs, Brie or a charcuterie board with Tomato Jam! Sweet & spicy, it's always a hit! @soufflebombay
Ingredients
COPY INGREDIENTS
1 can Red Gold® Petite Diced Tomatoes 14.5 oz
1 can Red Gold Tomato Love Sriracha Diced Tomatoes + Red Chilies, 10 oz
1/4 cup sugar
1/3 cup brown sugar
1 teaspoon ground ginger
1 jalapeno, seeded and chopped
1 tablespoon minced onion
1 teaspoon cumin
1/4 teaspoon cinnamon
Kosher salt, to taste
red pepper flakes, to taste
1 tablespoon apple cider vinegar
Instructions
Combine all ingredients in a medium pot and bring to a boil, stirring occasionally. Lower heat to a simmer, cover and stir every few minutes until spatula swiping across the bottom of the pot leaves a clear path, about 25 minutes.
Cool completely. Scrape into a mason jar or container and refrigerate until ready to use.
Will keep up to 2 weeks in the refrigerator.