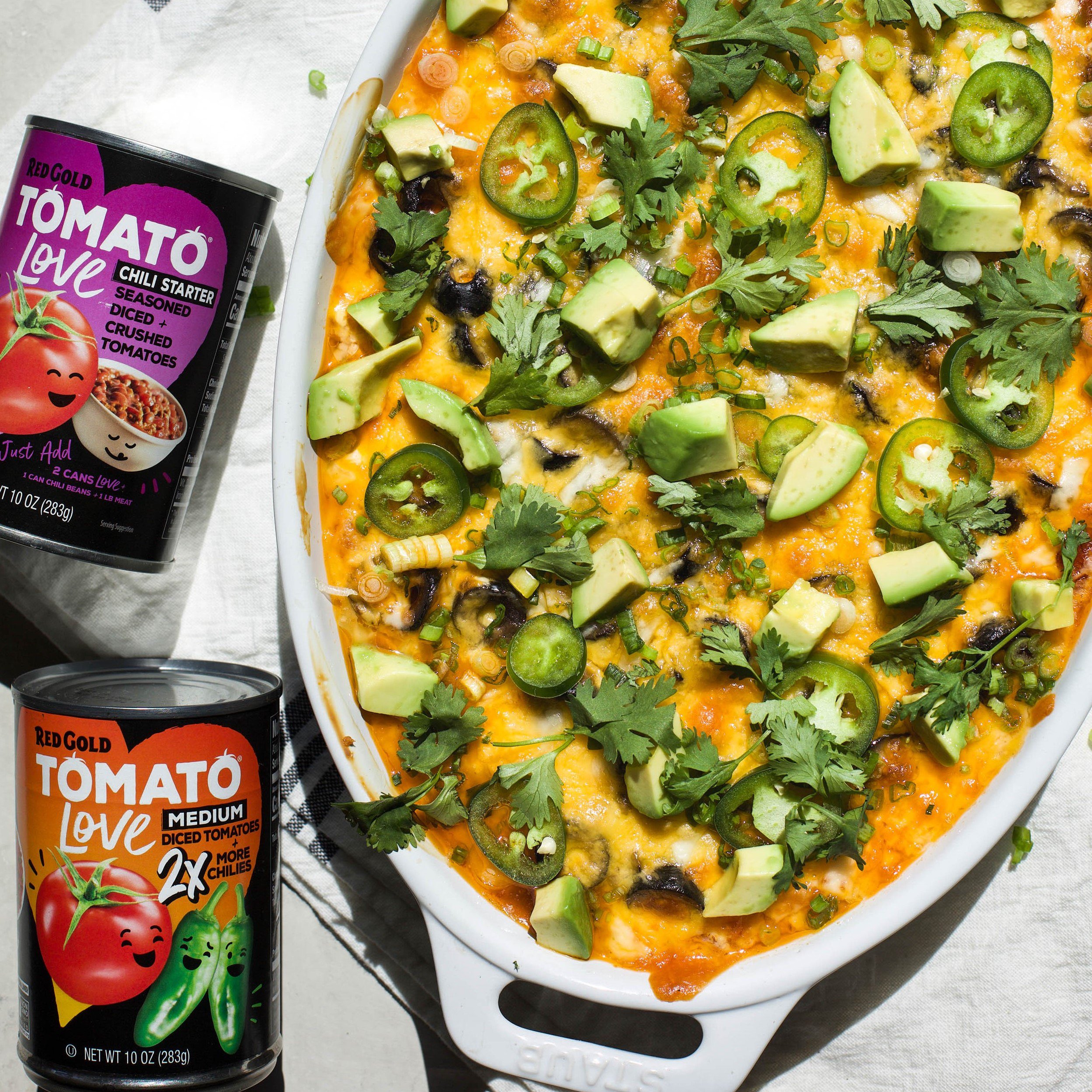 The Best Hot 7 Layer Dip
Hot 7 Layer Dip is the best gameday and tailgating appetizer! It's layered with refried beans, seasoned ground beef, sour cream, olives, cheese and fresh toppings to finish it off, like green onions and jalapeno. @Mydiaryofus @thefeedfeed
Hot 7 Layer Dip is the best gameday and tailgating appetizer! It's layered with refried beans, seasoned ground beef, sour cream, olives, cheese and fresh toppings to finish it off, like green onions and jalapeno. @Mydiaryofus @thefeedfeed
Ingredients
COPY INGREDIENTS
Instructions
Heat a large skillet over medium high heat and add oil.
Add ground beef and begin to break up and brown. Add Red Gold Tomato Love Chili Starter Seasoned Diced + Crushed Tomatoes to the beef and continue to stir and cook for another 5-10 minutes until beef is cooked through.
While beef is browning, begin layering the casserole dish starting with spreading out the refried beans into a single layer.
Add the cooked beef and chili starter mixture in a single layer on top of the beans.
Drain off Red Gold Tomato Love Medium Diced Tomatoes + 2Xs More Chilies, then add the drained tomatoes into the beef in a single layer.
Next, add sour cream and spread in a single layer. Add black olives in an even layer over the sour cream.
Top the entire dish with shredded cheese and pop into the oven for 20-25 minutes until cheese is bubbly and browned slightly.
Top the dip with fresh green onions, jalapenos, avocado, and cilantro right before serving.
Serve with corn chips or tortilla chips.