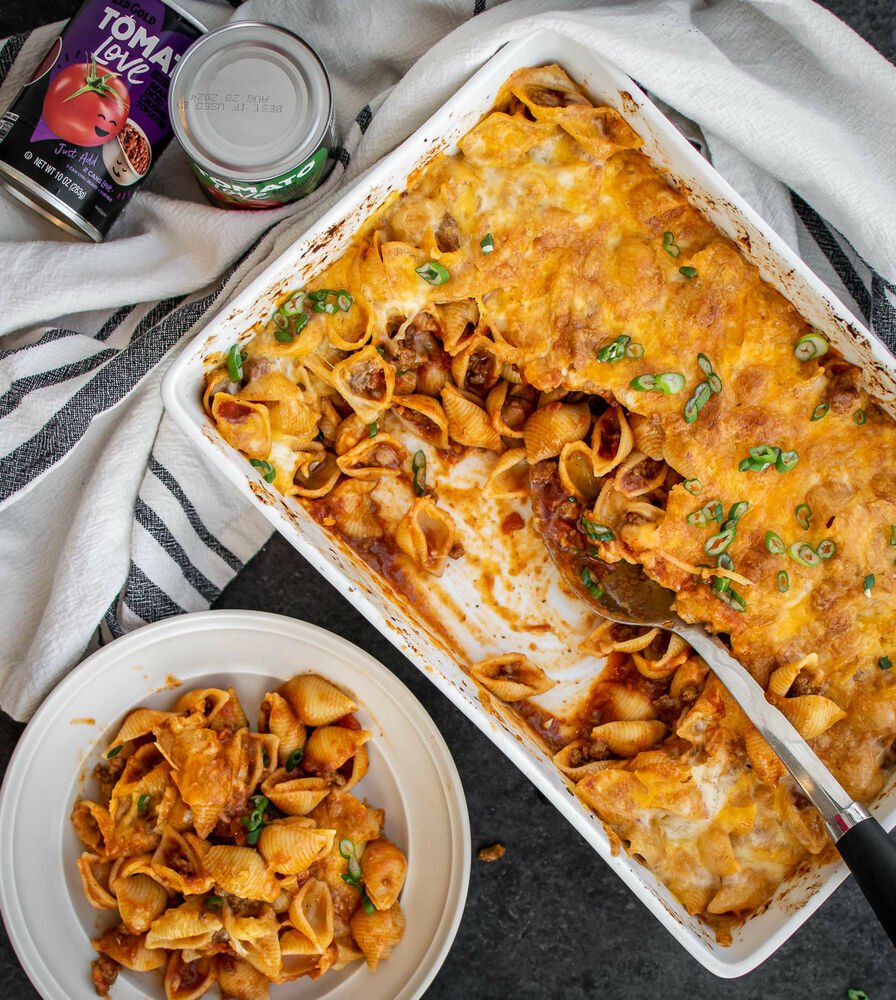 Tex Mex Pasta Bake
Who doesn't love a cheesy pasta bake? I'm partnering with Red Gold Tomatoes to bring you this flavor-packed Tex Mex Pasta Bake! I used both Red Gold Tomato Love Chili Starter Seasoned Diced + Crushed Tomatoes and Tomato Love Mild Diced Tomatoes + Green Chilies to make sure this pasta had the best flavor and texture. Then I topped it all off with cheese and baked until golden and bubbly! Award-winning Red Gold Tomato Love tomato products combine fresh tomatoes and chilies for incredible flavor that's perfect for family dishes like this one! You can find Red Gold Tomato Love products at your local grocery store. I bought mine at @marianosmarket. @Carolynscooking
Who doesn't love a cheesy pasta bake? I'm partnering with Red Gold Tomatoes to bring you this flavor-packed Tex Mex Pasta Bake! I used both Red Gold Tomato Love Chili Starter Seasoned Diced + Crushed Tomatoes and Tomato Love Mild Diced Tomatoes + Green Chilies to make sure this pasta had the best flavor and texture. Then I topped it all off with cheese and baked until golden and bubbly! Award-winning Red Gold Tomato Love tomato products combine fresh tomatoes and chilies for incredible flavor that's perfect for family dishes like this one! You can find Red Gold Tomato Love products at your local grocery store. I bought mine at @marianosmarket. @Carolynscooking
Ingredients
COPY INGREDIENTS
Instructions
Preheat over to 350 degrees F.
Heat olive oil in a large pan over medium heat. Add the beef and cook until browned and crumbled. Season with kosher salt.
Add the garlic and cook for 1 minute. Add all the cans of Red Gold Tomato Love tomatoes and simmer.
Meanwhile, bring a large pot of salted water to a boil and cook the pasta for 2 minutes less than package directions for al dente. Reserve a cup of pasta water and drain.
Add the pasta to the saucepan along with a splash of pasta water and stir to combine.
Transfer the pasta and sauce to a large baking dish and sprinkle the cheese over the top. Bake for 15 minutes and then broil for 3-5 minutes, until the cheese is golden and bubbly.
Garnish with scallions.