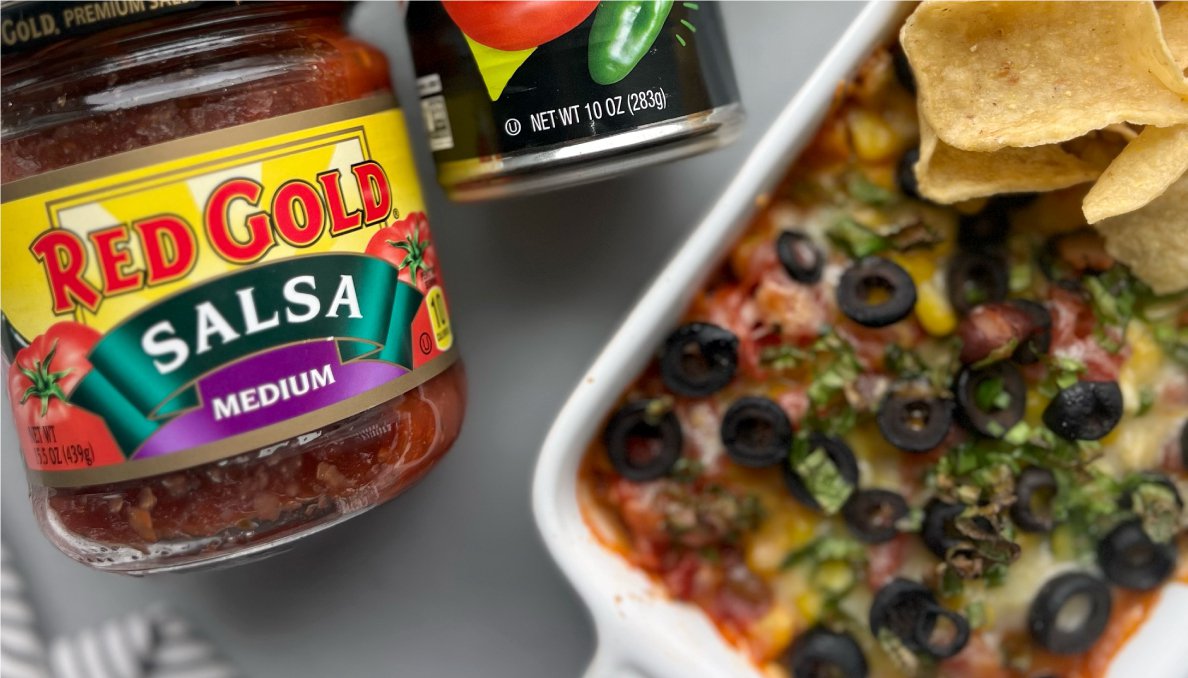 Seven Layer Dip
This easy appetizer is going to be a hit at your next Summer party! The dip is made up of seven delicious layers and is best served with a side of nachos. Enjoy! @myuniversalkitchen @thefeedfeed
This easy appetizer is going to be a hit at your next Summer party! The dip is made up of seven delicious layers and is best served with a side of nachos. Enjoy! @myuniversalkitchen @thefeedfeed
Ingredients
COPY INGREDIENTS
Instructions
Preheat the oven to 375°F.
In a deep rectangular baking or casserole dish, spread a layer of beans on the bottom of the dish followed by the salsa, then corn and green onions.
Top with Red Gold Tomato Love Mild Diced Tomatoes + Green Chilies and then the cheese. Garnish the top with more green onions and olives.
Bake for 10-12 minutes until the ingredients heat through and cheese is fully melted.
Remove from the oven and allow to cool for 10 minutes. Serve with nachos, sour cream and guacamole.