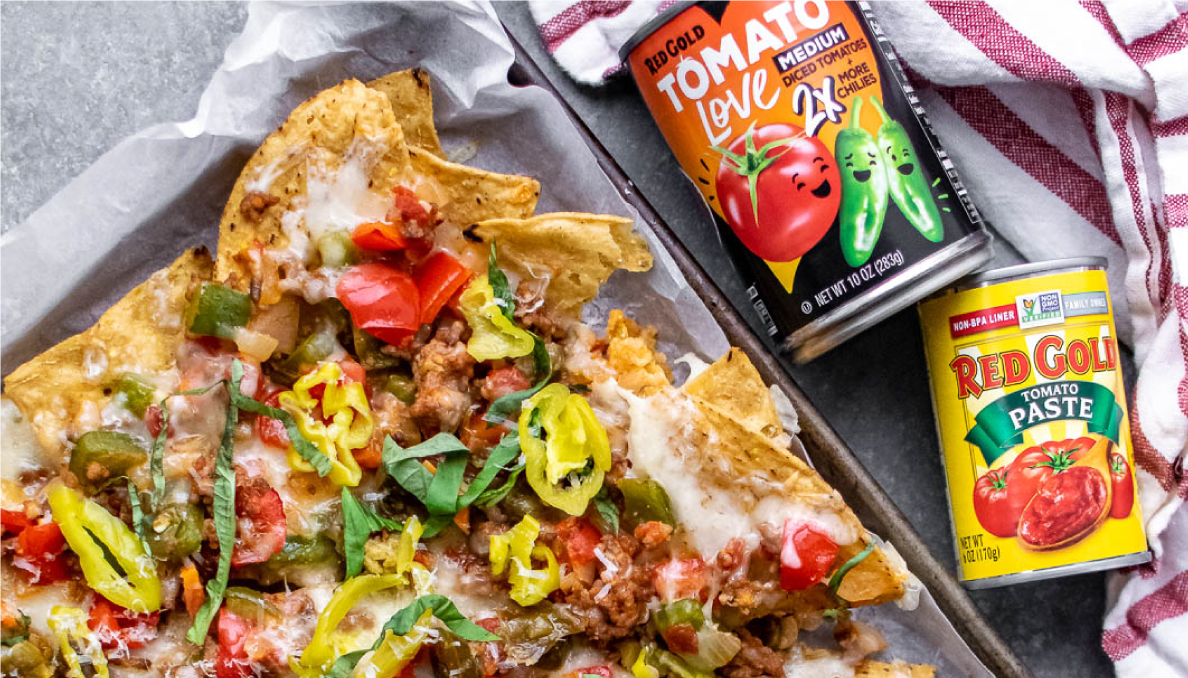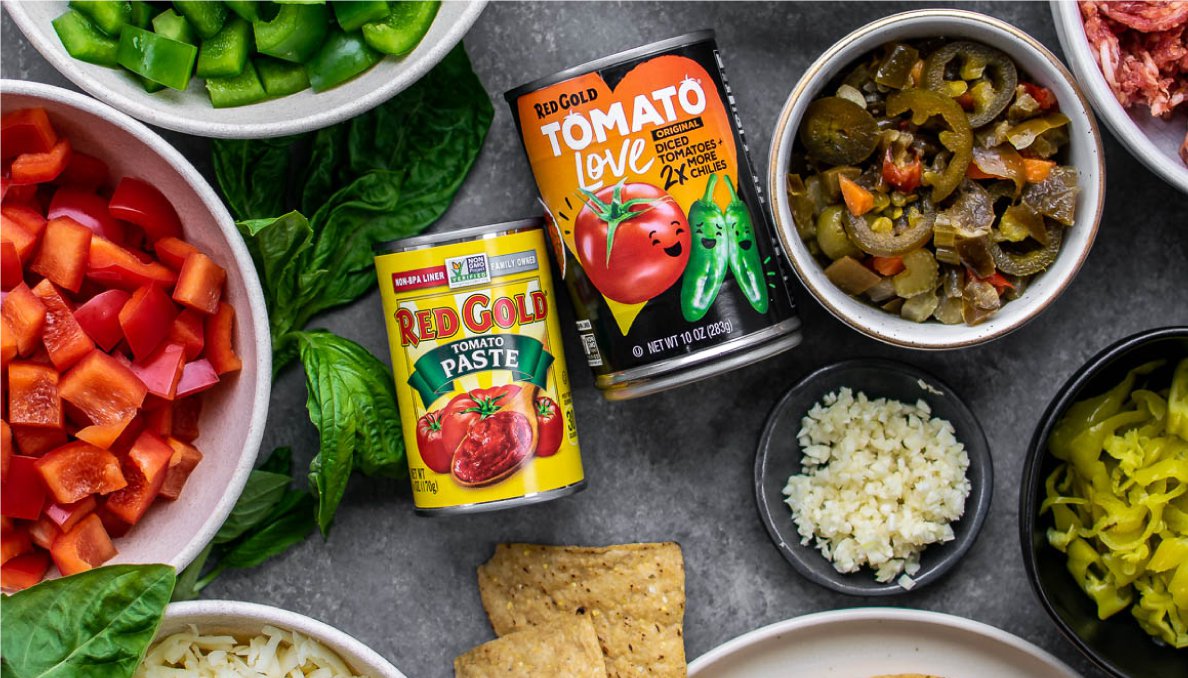 Sausage and Pepper Nachos
These Sausage and Pepper Nachos are a spin-off of the Italian American classic, Sausage and Peppers, bringing all that delicious flavor to you in nacho form! The nachos get a burst of flavor and kick from Red Gold Tomato Paste and Red Gold Tomato Love Diced Tomatoes + 2X More Chilies. They are packed with flavor, easy to make and perfect for game day! @Carolynscooking @thefeedfeed
These Sausage and Pepper Nachos are a spin-off of the Italian American classic, Sausage and Peppers, bringing all that delicious flavor to you in nacho form! The nachos get a burst of flavor and kick from Red Gold Tomato Paste and Red Gold Tomato Love Diced Tomatoes + 2X More Chilies. They are packed with flavor, easy to make and perfect for game day! @Carolynscooking @thefeedfeed
Ingredients
COPY INGREDIENTS
3 Tablespoons olive oil
1 pound ground Italian sausage
2 red bell peppers, seeded and diced
2 green bell peppers, seeded and diced
1 large yellow onion, diced
3 garlic cloves, minced
2 Tablespoons Red Gold® Tomato Paste 6 oz
1 can Red Gold Tomato Love® Medium Diced Tomatoes + 2X More Chilies 10 oz, drained
1 bag tortilla chips, 12oz
4 cups shredded Italian cheese, such as mozzarella and fontina
giardiniera, for topping
pepperoncini, for topping
parmigiano reggiano, for topping
fresh basil, for topping
Instructions
Preheat over to 400°F.
Add olive oil to a large pot over medium high heat. Add the sausage to the pot and cook until browned and cooked through; about 8 minutes. Remove the sausage with a slotted spoon and set aside. Add the peppers and onions to the pot and cook stirring occasionally until slightly softened; 5 minutes. Stir in the garlic and cook for 1 more minute.
Stir in Red Gold Tomato Paste and Red Gold Tomato Love Diced Tomatoes + 2X More Chilies. Add sausage back to the pot, stir and cook for an additional 5 minutes until well combined.
Line a large baking sheet with parchment paper and spread the tortilla chips out in an even layer. Layer the sausage and peppers mixture and the cheese over the chips.
Bake for 5 minutes and then broil for an additional 1 minute until the cheese is melted, bubbly, and browned.
Top the nachos with giardiniera, pepperoncini, parmigiana, and fresh basil.