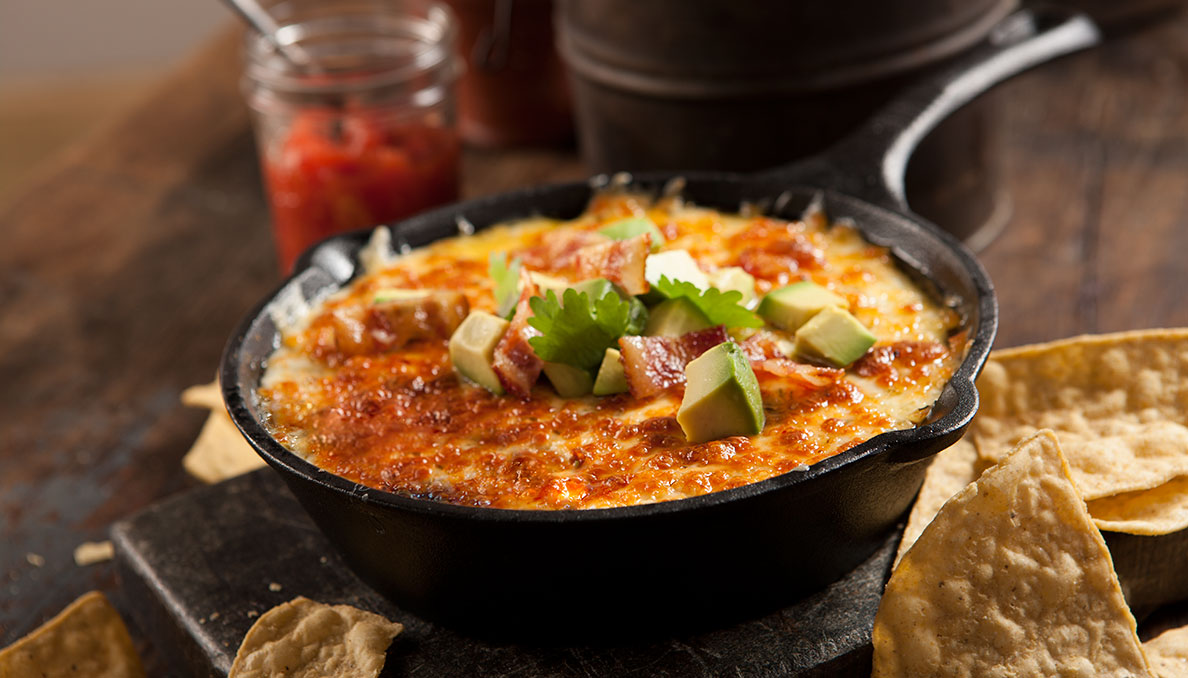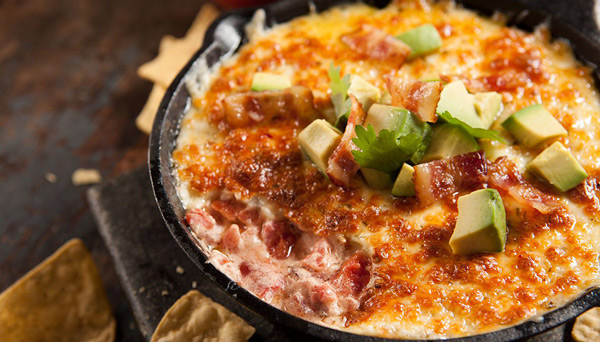 Bacon Tomato Queso Skillet
Ingredients
COPY INGREDIENTS
2 cups (8 ounces) shredded Monterey Jack cheese, or pepper Jack cheese
1 teaspoon cornstarch
8 slices bacon, cut into 1/2 inch pieces
1 (15 ounce) can butter beans, rinsed and drained
1 (4 ounce) can green chilies
2 ounces cream cheese
2 teaspoons whiskey
1 large avocado, thinly sliced
Cilantro for garnish
Instructions
Preheat the broiler, setting the top rack 6 inches below the coil.
In a small bowl combine the cheese and cornstarch; toss to combine and set aside.
Heat a large oven-proof (preferably cast-iron) skillet over medium heat.
When the pan is hot, add the bacon and cook until browned at the edges. Remove to a bowl, leaving 2 tablespoons of bacon fat in the skillet. Reduce the heat to medium. Add the butter beans, tomatoes with their juice, and the cream cheese, stirring to combine. Cover the pan and cook for 2 minutes, until the cream cheese melts. Add the whiskey and 1 cup of the cheese and stir until melted.
Garnish the top with the remaining cheese and broil until the top is browned, about 8 minutes.
Arrange the sliced avocado on top and garnish with a few tufts of cilantro; serve with chips.