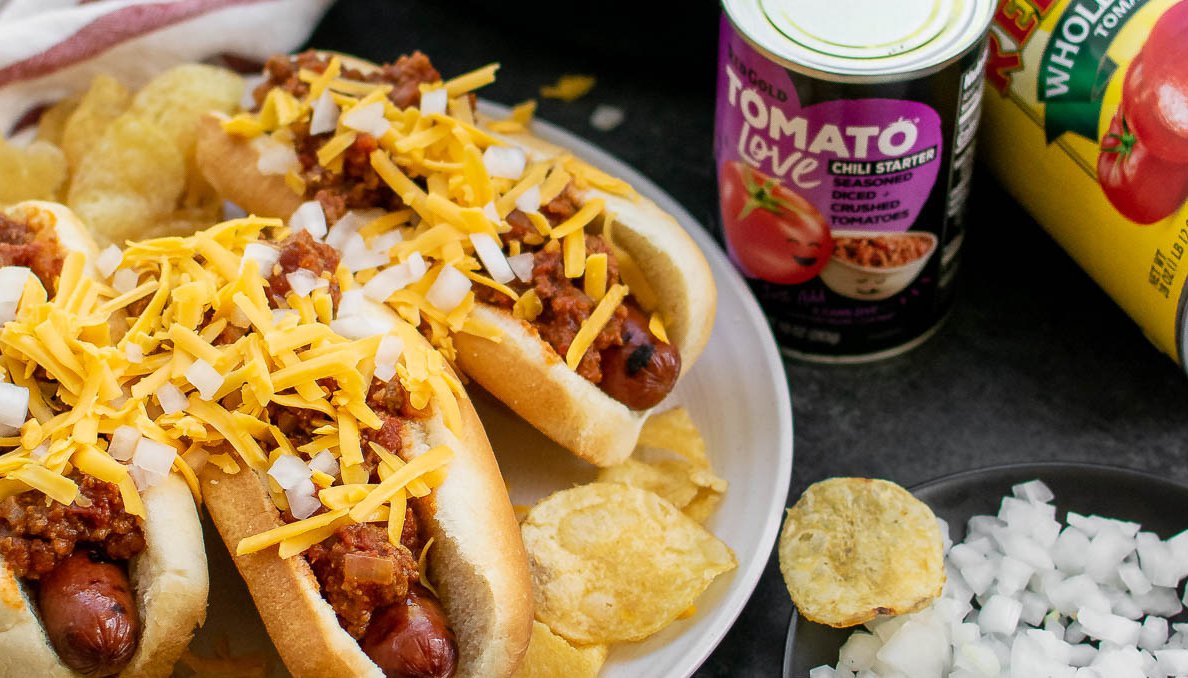 Easy Chili Dogs
The flavor boost from Red Gold Whole Peeled Tomatoes and Red Gold Tomato Love Chili Starter will help take your chili dogs to the next level! These chili dogs are super easy to make and the perfect choice for game day. @carolynscooking @thefeedfeed
The flavor boost from Red Gold Whole Peeled Tomatoes and Red Gold Tomato Love Chili Starter will help take your chili dogs to the next level! These chili dogs are super easy to make and the perfect choice for game day. @carolynscooking @thefeedfeed
Ingredients
COPY INGREDIENTS
Instructions
In a large Dutch over or heavy bottomed pot, heat the olive oil over medium high heat. Add the beef and cook, breaking it up into small pieces until browned and cooked through. Add the onion and garlic and cook until softened. Add the yellow mustard, brown sugar, salt and pepper and stir to combine.
Add the Red Gold Whole Peeled Tomatoes and the Red Gold Tomato Love Chili Starter Tomatoes and lower the heat to medium low. Let the chili simmer, stirring occasionally, until thickened, about 20 minutes. Taste and adjust seasoning as needed.
To serve, spoon chili over hot dogs and top with shredded sharp cheddar cheese and diced white onion.