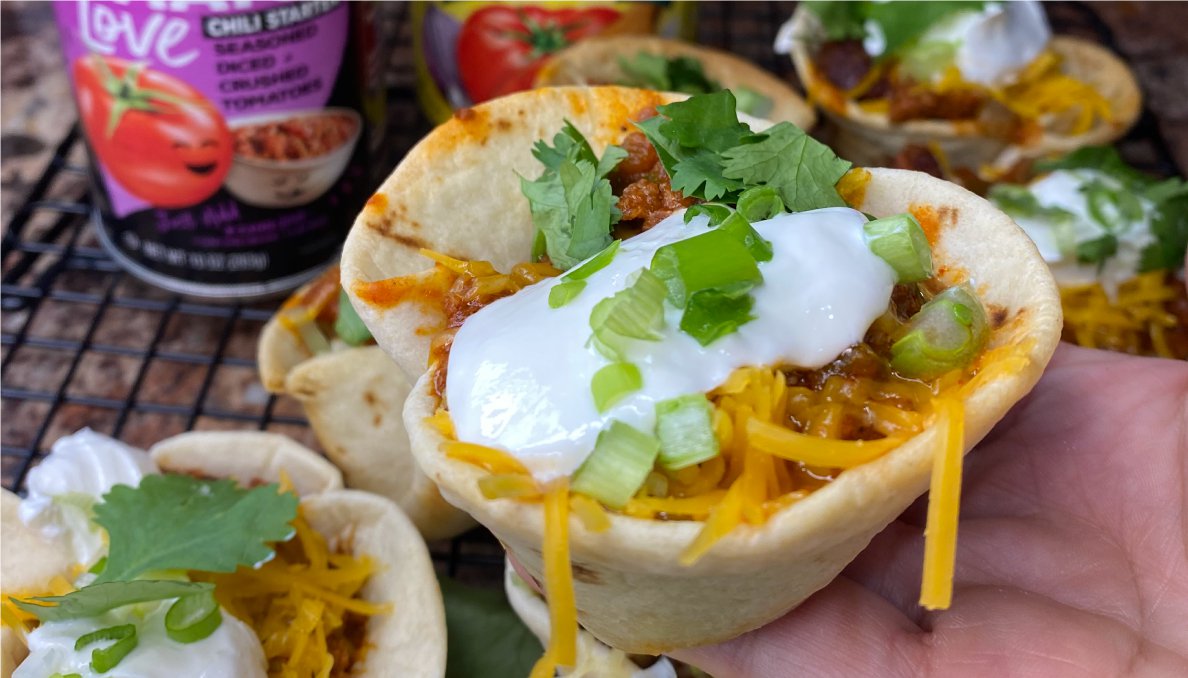 Chorizo Chili Bites
Let these Chorizo Chili Bites take the spotlight at your next family event! They are a creative way to enjoy chili with a twist. @Foodiemama1 @thefeedfeed
Let these Chorizo Chili Bites take the spotlight at your next family event! They are a creative way to enjoy chili with a twist. @Foodiemama1 @thefeedfeed
Ingredients
COPY INGREDIENTS
Instructions
In a pan on medium heat, cook chorizo until slightly brown, then add the ground beef and cook for 8-10 minutes. Stir in diced onion and green bell pepper.
Mix the Red Gold Tomato Love Chili Starter Seasoned Diced + Crushed Tomatoes and Red Gold Tomato Sauce, along with can of dark red kidney beans, into the pot. Simmer on medium-low heat for 15 minutes.
Preheat over to 350°F. Grease two cupcake pans (24 total). Warm flour tortillas in the microwave for 1 minute to prevent tearing when placed into the cupcake pan. Place one tortilla in each cupcake slot.
Lightly grease the top of each tortilla with a neutral oil (this helps the tortilla crisp in the oven and hold its shape). Bake for 12 minutes.
Remove the pans from the oven. Gently remove each tortilla cup and place on a cooling rack.
Fill each tortilla cup with the chorizo chili mixture. Top with cheddar cheese, green onions, sour cream, and garnish with cilantro before serving.