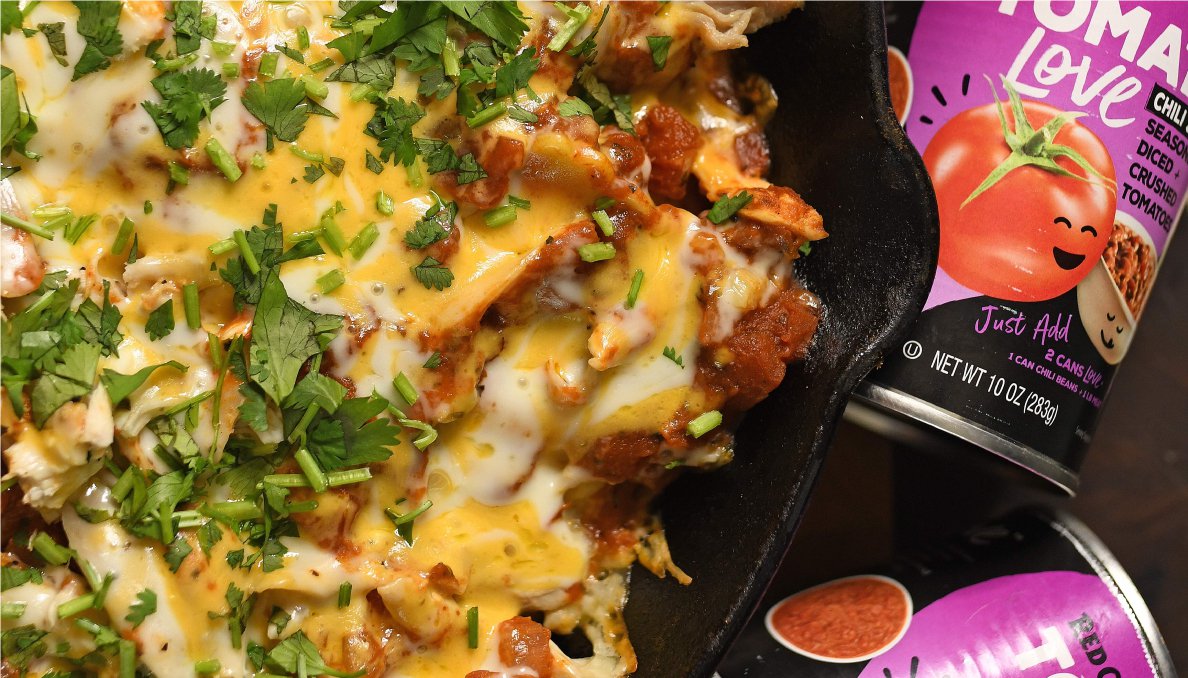 Chicken Enchilada Ravioli Bake
Infusing two amazing dishes from two amazing cultures to create one amazing family meal. @kellycookstexas @thefeedfeed
Infusing two amazing dishes from two amazing cultures to create one amazing family meal. @kellycookstexas @thefeedfeed
Ingredients
COPY INGREDIENTS
Instructions
Preheat over to 350°F.
Drizzle cooked ravioli with olive oil, set aside.
In a large skillet over medium heat, heat olive oil, add onion. Cook until soft (about 5-6 minutes). Stir in garlic and Italian seasoning until fragrant, about 2 minutes.
Add Red Gold Tomato Love Chili Starter Seasoned Crushed + Diced Tomatoes and Red Gold Petite Diced Tomatoes. Bring to a boil. Reduce temperature and simmer for 10 minutes, remove from heat.
In a large baking dish or cast iron skillet, spread a thin layer of sauce to the bottom. Top with a single layer of cooked ravioli. Spread more sauce on top of the ravioli, then top with half of the chicken, mozzarella, and cheddar. Repeat layers to use up all ingredients, with cheese as the top layer.
Cover and bake until the cheese is melted and the dish is warmed through, about 25-30 minutes.
Garnish with cilantro and jalapenos.