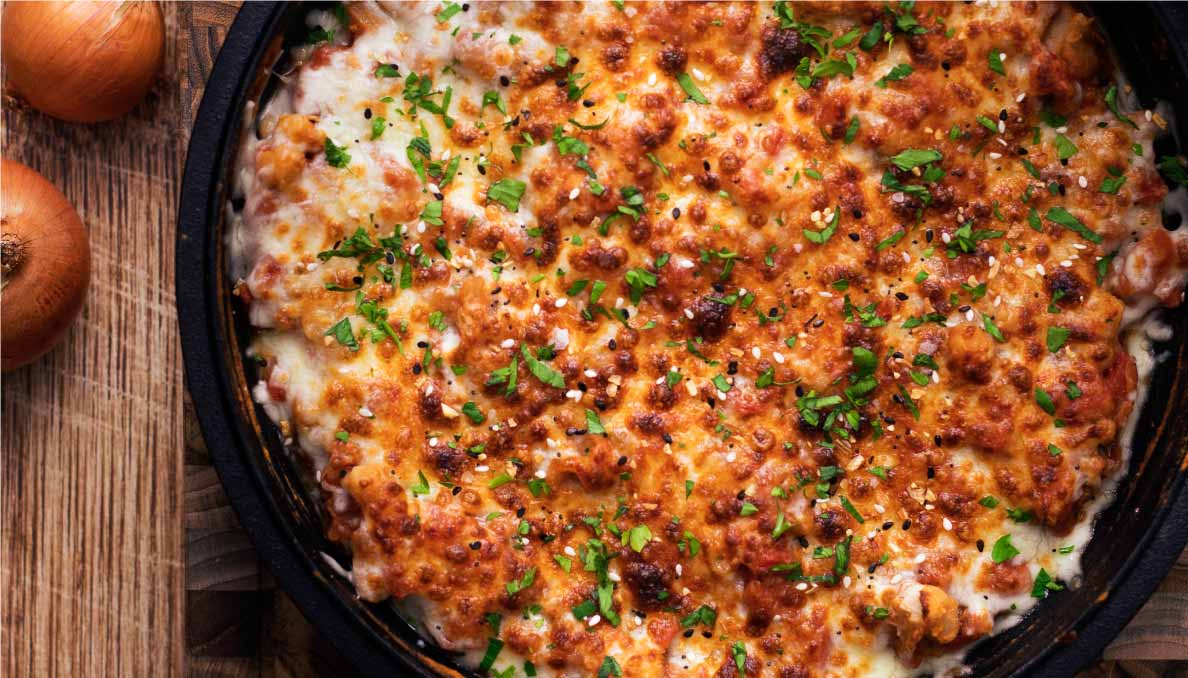 Cheesy Tomato and Cannellini Dip
This cheesy tomato dip is super quick and easy with so much flavor. It is best served with a crispy baguette and enjoyed with friends and family. @swarnika_ @thefeedfeed
This cheesy tomato dip is super quick and easy with so much flavor. It is best served with a crispy baguette and enjoyed with friends and family. @swarnika_ @thefeedfeed
Ingredients
COPY INGREDIENTS
Instructions
In an oven-safe pan, heat olive oil and sauté the onions for 2 minutes.
Add Red Gold Petite Diced Tomatoes and Red Gold Tomato Love Original Diced Tomatoes + Green Chilies. Add drained cannellini beans and cook for 5 minutes until the beans have softened. Slightly mash the beans with the back of the spatula.
Add salt, pepper, cumin, garlic powder, Italian seasoning, smoked paprika and mix. Spread shredded mozzarella over the beans in an even layer.
Place under the broiler for 2 minutes until the cheese has melted and is golden. Keep an eye on it as it can burn very quickly.
Remove from the oven and sprinkle bagel seasoning and garnish with fresh parsley. Serve with freshly toasted baguette. Enjoy!