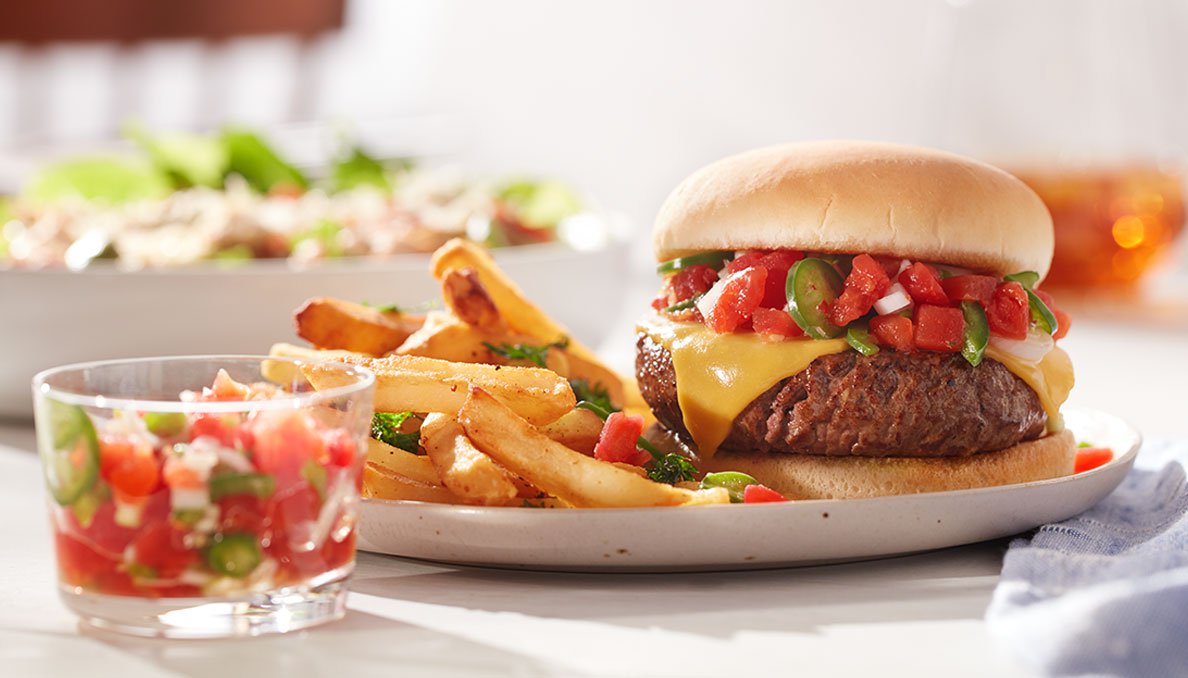 Ingredients
COPY INGREDIENTS
6 hamburger patties, cooked
4 green onions, green and white parts thinly sliced
4 garlic cloves, minced
1 jalapeno pepper, thinly sliced
1/3 cup, white balsamic vineagar
1 tablespoon light brown sugar
2 teaspoons ground ginger, or grated fresh ginger
1 teaspoon ground cumin
Salt and black pepper, to taste
6 hamburger buns
Instructions
Combine diced tomatoes, green onions, garlic, and jalapeno pepper in a large bowl.
In a separate bowl, combine vinegar, brown sugar, ginger, cumin, salt, and black pepper; stir to blend.
Pour vinegar mixture over the tomato mixture; tossing to coat. Chill at least one hour before serving.
Toast both halves of the bun. Place grilled burger on the bottom toasted bun. Spoon 1/4 cup of the tomato mixture in the center of the burger and place bun on top.