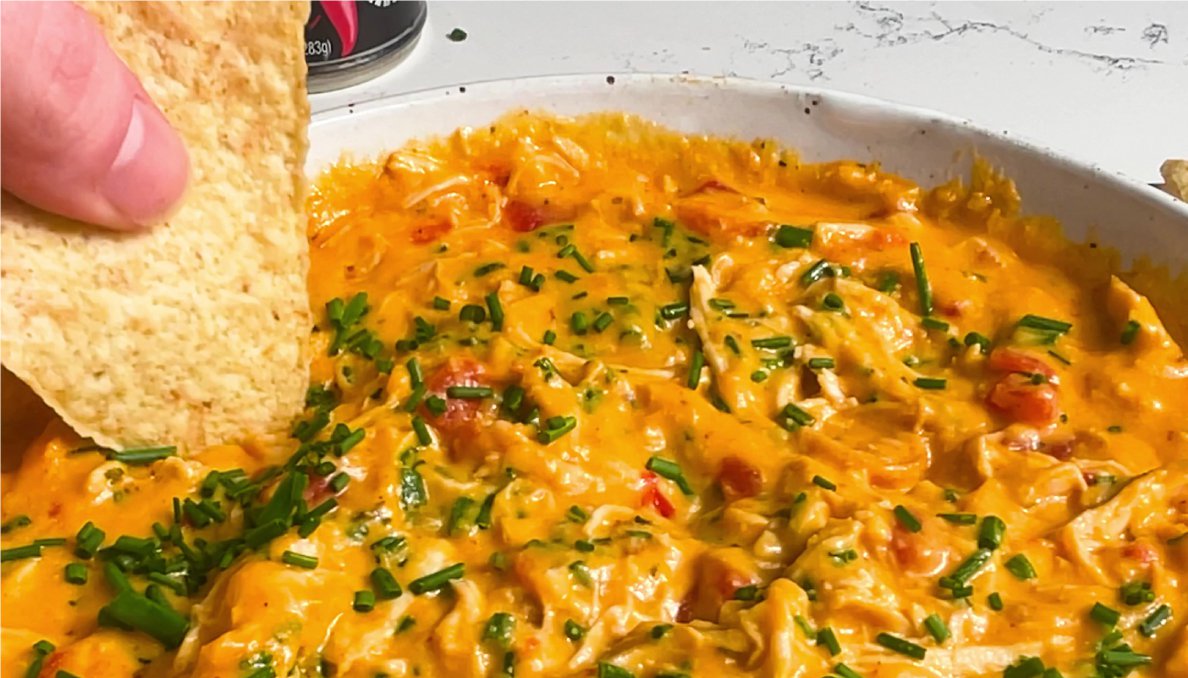 Buffalo Chicken Queso
Buffalo Chicken Queso! The best parts of buffalo chicken dip and Texas style Queso. This dip is perfect for game days, gatherings, or for when you just want chips and dip for dinner! It's easy, cheesy, a little spicy, and deeply flavorful, all because of Red Gold Tomato Love Sriracha Diced Tomatoes + Red Chilies. To save time, we shredded the chicken in a stand-mixer and it's our new favorite hack! If you don't have a stand-mixer, try a hand mixer or just use forks! @katie.melodie @thefeedfeed
Buffalo Chicken Queso! The best parts of buffalo chicken dip and Texas style Queso. This dip is perfect for game days, gatherings, or for when you just want chips and dip for dinner! It's easy, cheesy, a little spicy, and deeply flavorful, all because of Red Gold Tomato Love Sriracha Diced Tomatoes + Red Chilies. To save time, we shredded the chicken in a stand-mixer and it's our new favorite hack! If you don't have a stand-mixer, try a hand mixer or just use forks! @katie.melodie @thefeedfeed
Ingredients
COPY INGREDIENTS
Instructions
In a pot over medium heat, melt the butter. Once the butter is foaming, add the flour and whisk vigorously until the roux smells nutty and toasty. Slowly whisk in the half & half and simmer for five minutes, whisking occasionally.
After simmering, add in the ranch seasoning, buffalo sauce, and the shredded cheeses. Mix until the Queso is smooth and the cheese is fully incorporated. Stir in the can of Red Gold Tomato Love Sriracha Diced Tomatoes + Red Chilies and bring the Queso back to a simmer for about 10 minutes, stirring occasionally.
While the Queso is simmering, place the chicken breast in a stand mixer with the paddle attachment and mix on low. This shreds the chicken pretty quickly so keep an eye on it so not to over process. Once the chicken is shredded, add it directly to the Queso. Stir until the chicken is warmed through, about 10 minutes.
Add the Queso to a bowl or a serving dish and top it with chopped chives. Serve immediately with your favorite chips, celery sticks and carrot chips!