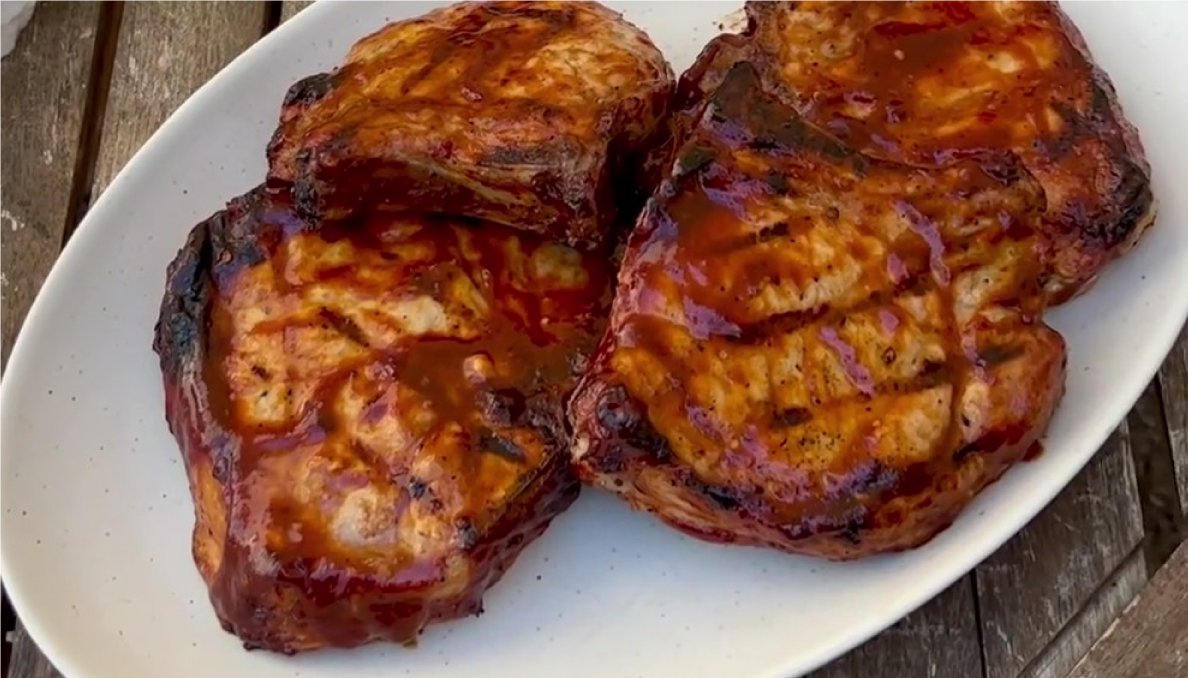 BBQ Grilled Pork Chops
These BBQ pork chops are grilled for the most perfect char. They are basted with a smoky and tangy homemade BBQ sauce that's made in a pinch, it's sure to become a favorite! These BBQ pork chops pair well with grilled corn on the cob, coleslaw, and mashed potatoes. The BBQ sauce can be made up to 3 days in advance and stored in the refrigerator until ready to use. @fettysfoodblog @thefeedfeed
These BBQ pork chops are grilled for the most perfect char. They are basted with a smoky and tangy homemade BBQ sauce that's made in a pinch, it's sure to become a favorite! These BBQ pork chops pair well with grilled corn on the cob, coleslaw, and mashed potatoes. The BBQ sauce can be made up to 3 days in advance and stored in the refrigerator until ready to use. @fettysfoodblog @thefeedfeed
Ingredients
COPY INGREDIENTS
1 1/2 cups Red Gold® Folds of Honor Ketchup 32 oz
1/3 cup apple cider vinegar
1/3 cup Worcestershire sauce
1/4 cup brown sugar
1/4 cup honey
1 tablespoon smoked paprika
1 teaspoon onion powder
1 teaspoon garlic powder
1 1/2 teaspoons kosher salt, divided
1 teaspoon fresh cracked black pepper, divided
4 bone-in pork chops
Instructions
TO MAKE THE BBQ SAUCE:
Combine Red Gold Ketchup, apple cider vinegar, Worcestershire sauce, brown sugar, honey, smoked paprika, onion powder, garlic powder, 1/2 teaspoon salt, and 1/2 teaspoon pepper in a saucepan. Bring to a boil then reduce heat and simmer for 20 minutes while stirring occasionally. Remove from heat.
Remove the pork chops from refrigerator and let rest at room temperature for about 15 minutes before grilling, this will help with even cooking. Preheat the grill to medium/high heat.
Season both sides of the pork chops with 1 teaspoon salt and 1/2 teaspoon pepper. Grill pork chops directly over heat, 5-7 minutes per side or until cooked through. Baste both sides of the chops with BBQ sauce the last 2 minutes of grilling.
Transfer the pork chops onto a serving dish. Baste pork chops once more with BBQ sauce and serve remaining sauce alongside.