The Miller Family Farm - Galveston, Indiana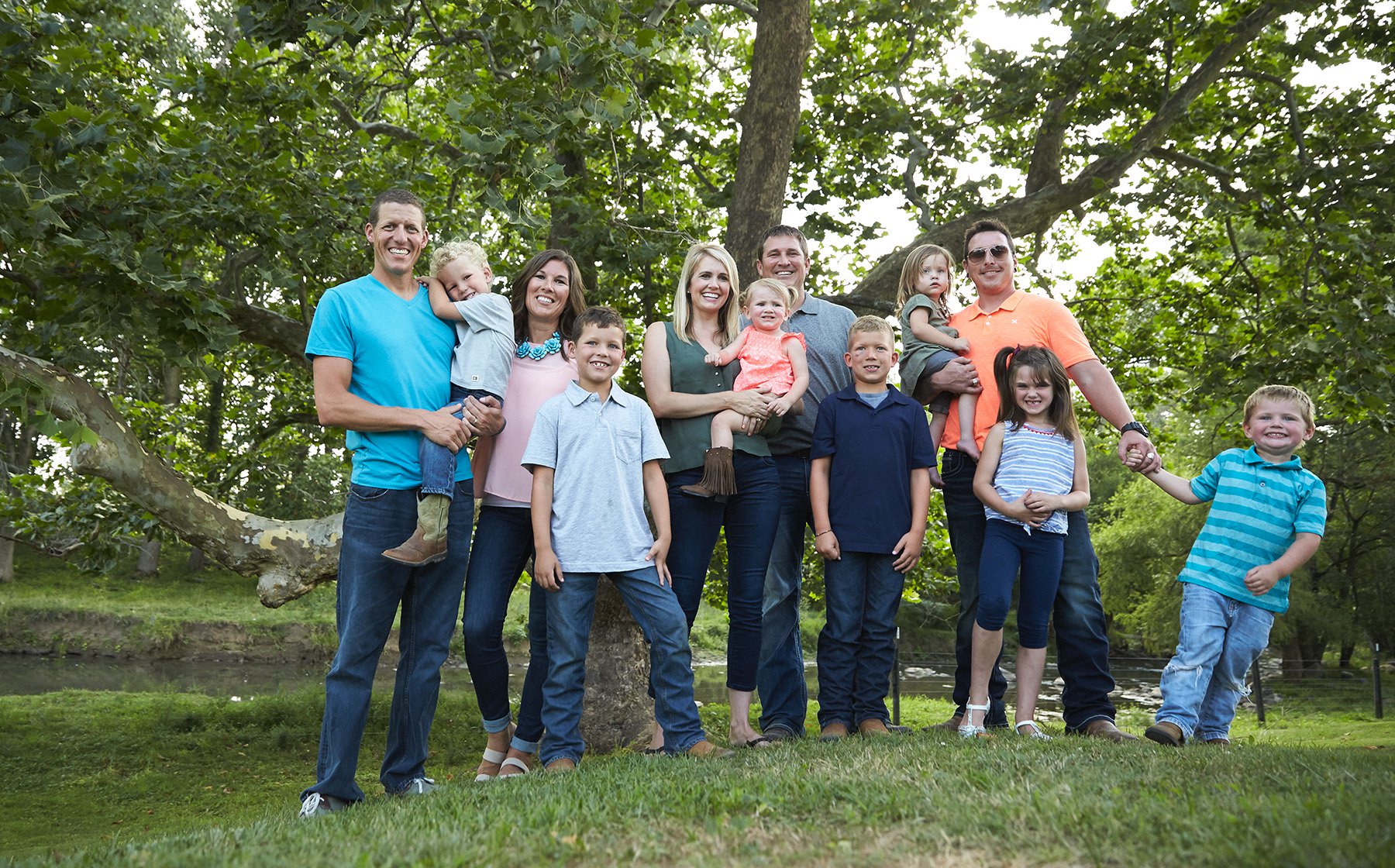 Red Gold Tomato growers since the company's very beginning in 1942. Eldon Miller started growing tomatoes in Galveston, Indiana for the same reason Red Gold began canning them – to help feed the troops during World War II. And he never looked back.
The Dining Tailgate
Spending dinnertime together is incredibly important to the Millers. (Some of the family faves are lasagna, spaghetti and tacos.) Although, as Ashlie will tell you, dinner's not always at the dinner table – especially come harvest time.

"A lot of the times it's out in the fields on the back of a pickup tailgate. And really those are some of my favorite meals. I just love the conversations. Everyone just kind of drops what they're doing for the day, and enjoys good food and just enjoys each other."
More Than Just a Company
The partnership between the Miller's and the Reichart's – Red Gold owners – has been strong for over 70 years now. And that family tie is what makes the difference in every tomato.

"It's never been a business where you don't know the owners. They've always been involved. When grandpa passed away, and then dad…they were always right there. More like a family organization instead of a big company." - Drew
Through the Eyes of a Child
"It really is a blessing raising our daughters Dylan and Layne here," says Ashley. "And it's neat to kind of see and experience farm life through their eyes. This past year Dylan actually got to help set tomatoes for the first time, and one of my favorite memories was watching her little legs trying to keep up – walking down and back in the field. I don't think the smile left her face.

The fact that my husband grew up here, and his father grew up here, and to be able to have her call this place home is really special to us."
Now in the third generation, brothers Drew and Taylor have assumed the mantle. While they both took different paths getting here, they're now both raising their own families right down the road from where they grew up. Two very unique personalities in many ways – but their bond is stronger than anything.
"We are definitely polar opposites," says Taylor. "But I don't think we could have done it if we were the same."
As Drew puts it, "I walk the line. He steers off of it."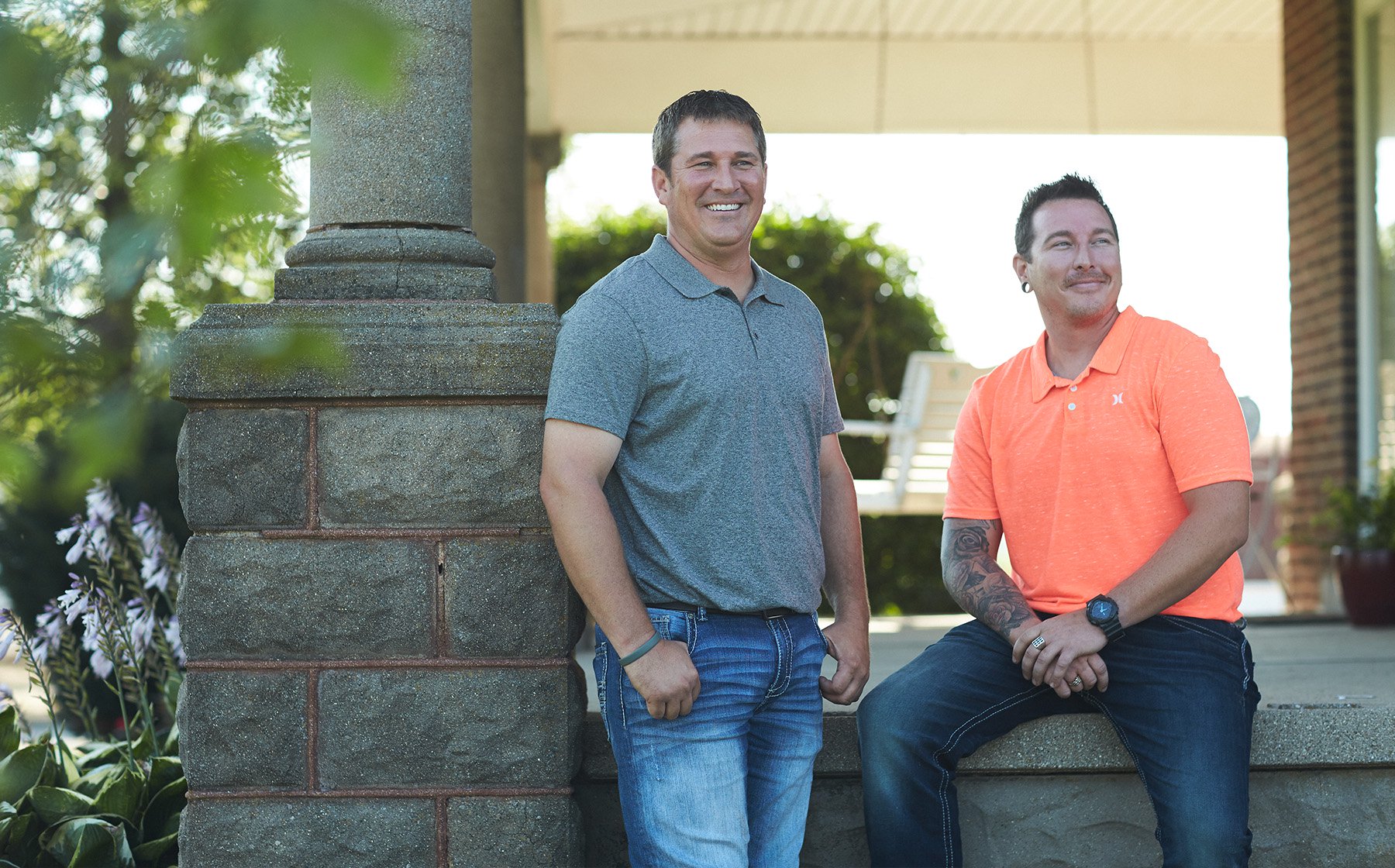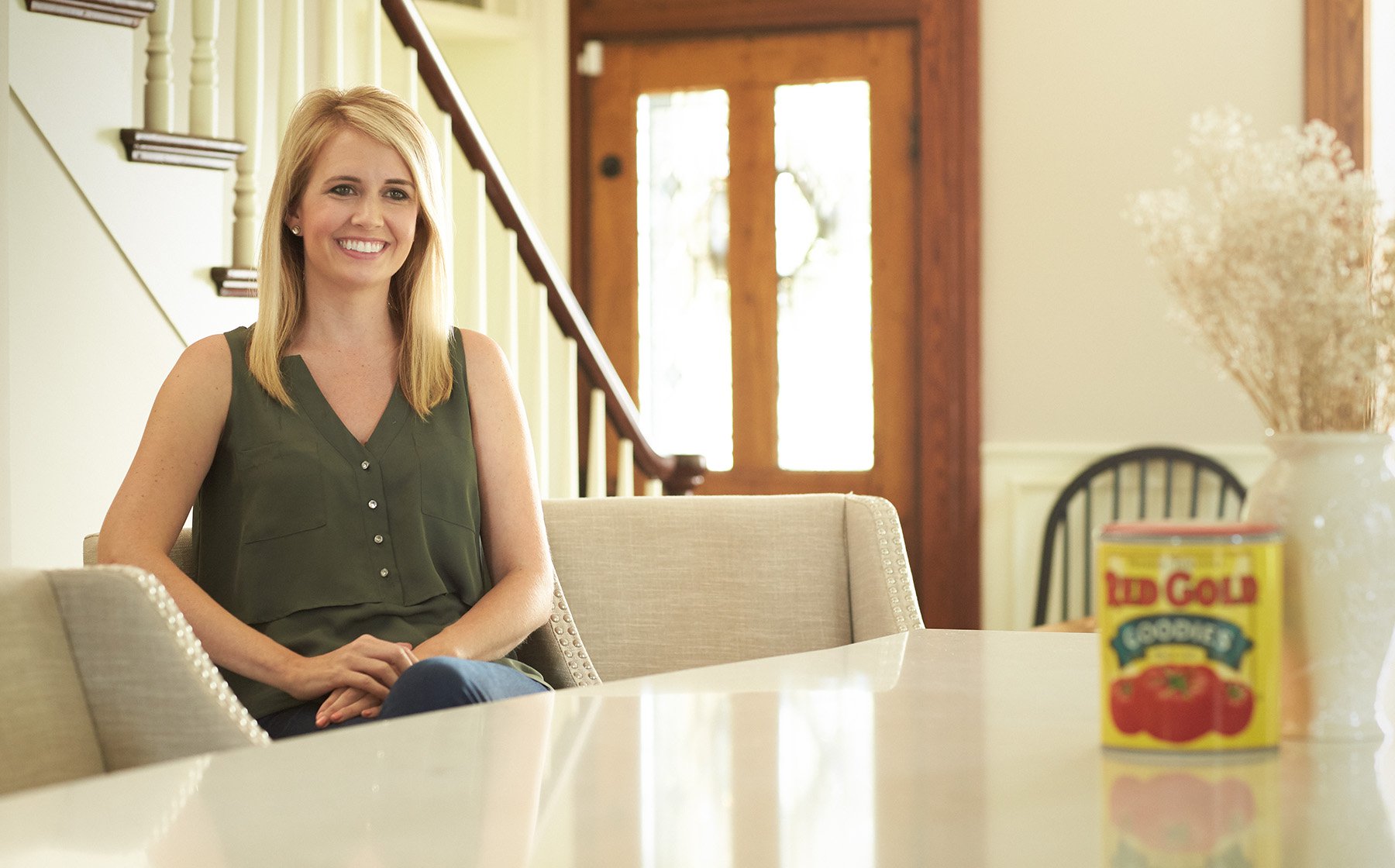 TV correspondent, journalist, mother, cook, bookkeeper, Red Gold recipe innovator – about the only thing Drew's wife Ashlie doesn't do is fit the mold of a stereotypical "farm wife."
Ashlie: "A lot of times when I meet someone and tell them we farm – they say, 'Well you don't look like a farmer.' I always kind of laugh at that, because I'm like, 'What's a farmer supposed to look like?"'
Family Owned, Grown, and Made.