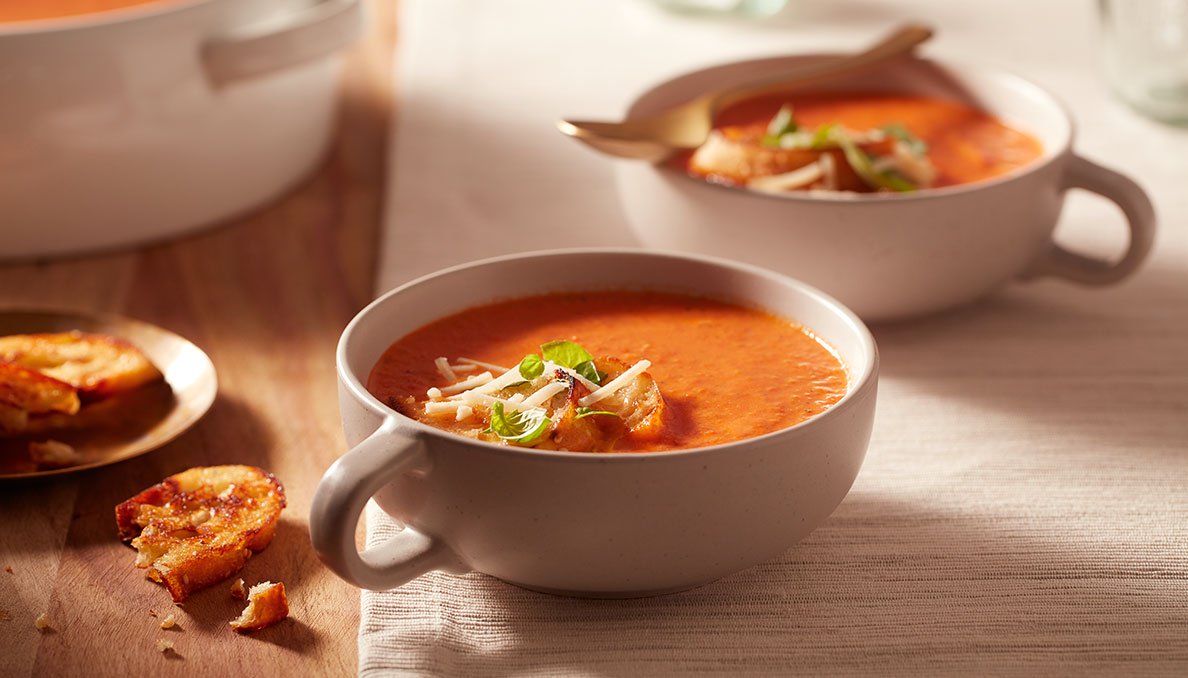 Ingredients
COPY INGREDIENTS
2 tablespoons flour
1 tablespoon sugar, or to taste
2 cups milk
Salt and fresh ground black pepper, to taste
2 tablespoons fresh parsley, chopped
Instructions
In a large saucepan over medium-high heat, combine flour, sugar, and 1/4 cup of milk; whisk until smooth. Add remaining milk and bring to a boil, stirring constantly. Continue to cook and stir until mixture becomes thick, about 2 minutes.
Add Sacramento Tomato Juice, salt and pepper and stir to combine. Cook an additional 10-15 minutes to warm through.
Ladle among four soup bowls and sprinkle with parsley before serving.