Sustainability is in our DNA
We're obsessive about producing the best tomatoes in the most sustainable and environmentally-conscious way.
Red Gold has taken its own path to ensure our operations are sustainable, responsible, and accountable.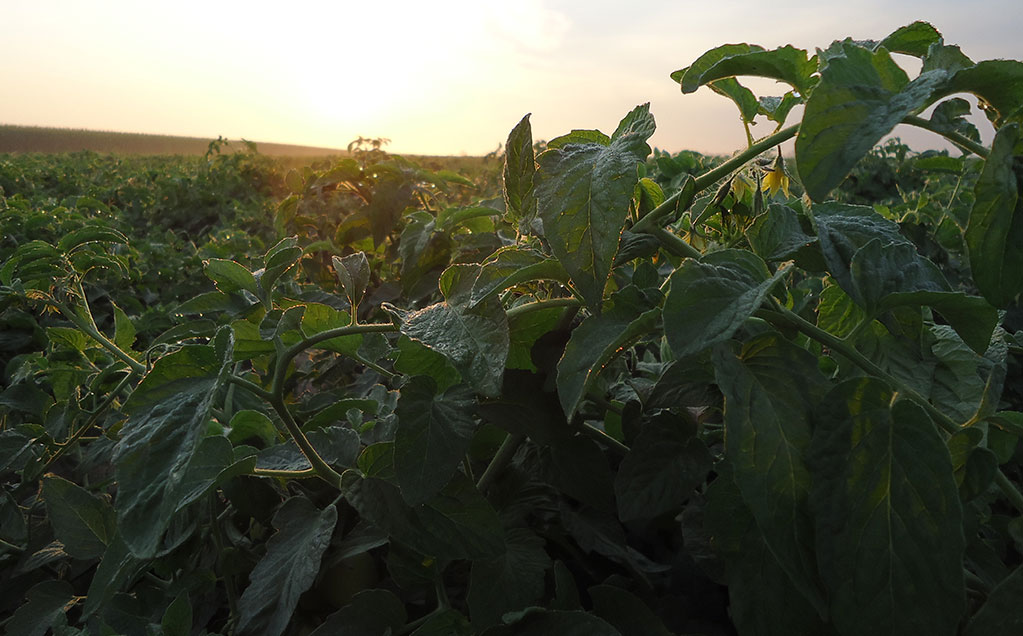 Sustainability: Not Just a Practice, It's Our Business Model
At Red Gold, we're obsessive about producing the best tomatoes in the most sustainable and environmentally conscious way. It's simply the right thing to do. From the way our family farmers care for their land to the way we recycle and reuse as much scrap material as we can, we want to leave our land and family business in even better shape than we found it – for future generations down the line.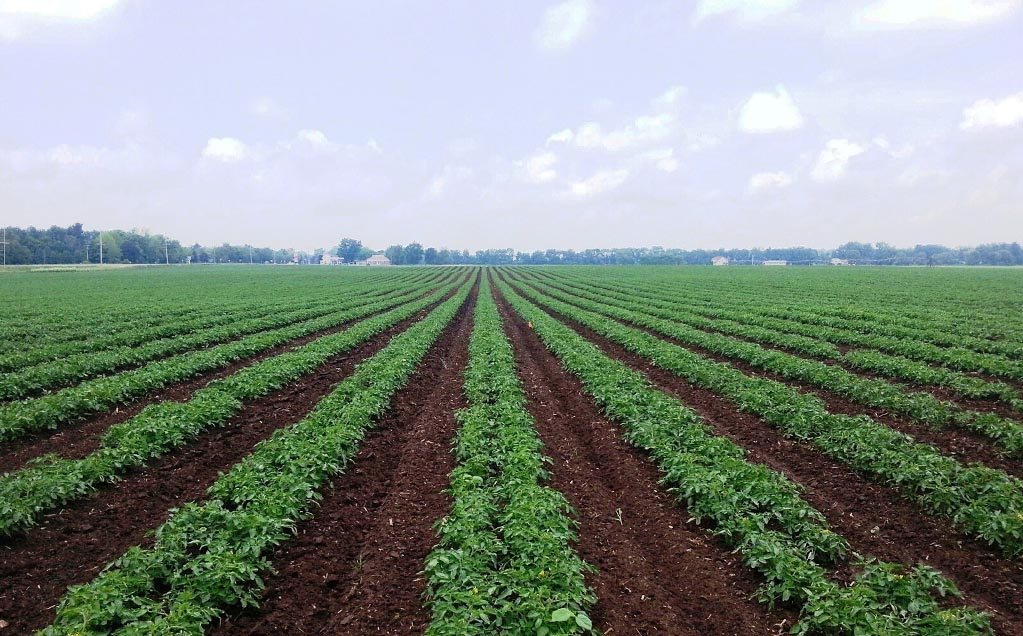 A Better Way of Farming Since 14,000 BC
Midwest soil is special for a reason, and that reason starts with the last ice age. 16,000 years ago, glaciers in the region covered the Midwest and they moved about a foot a day picking up nutrient rich topsoil and carving the land. Once the glacier finally melted, it deposited this amazingly rich textured soil right where our tomatoes are grown. This 'glacier till' holds water incredibly well – making it ideal for growing some of the healthiest, best tasting tomatoes in the country.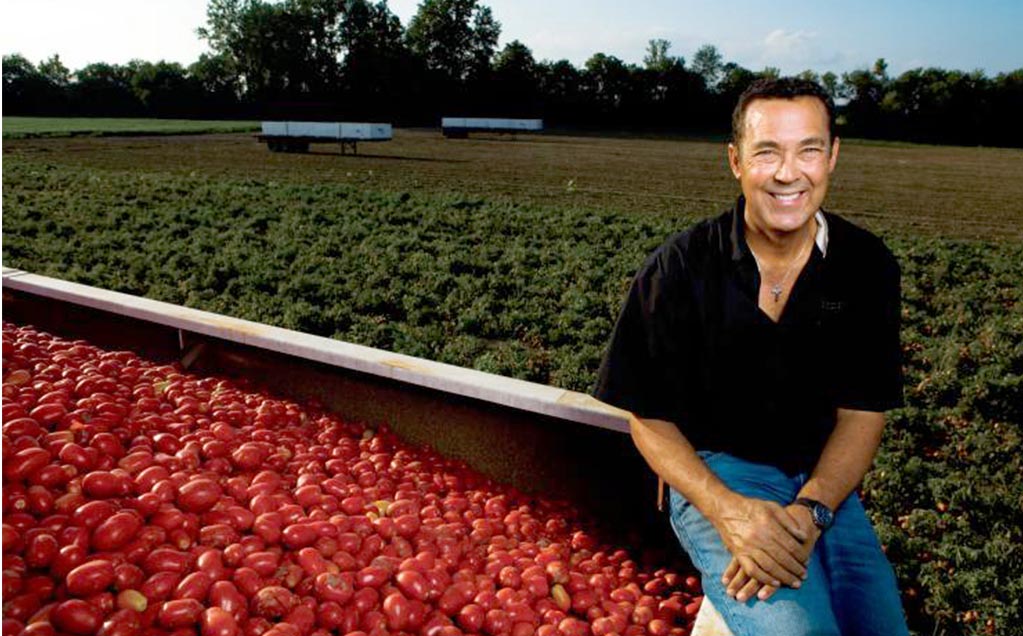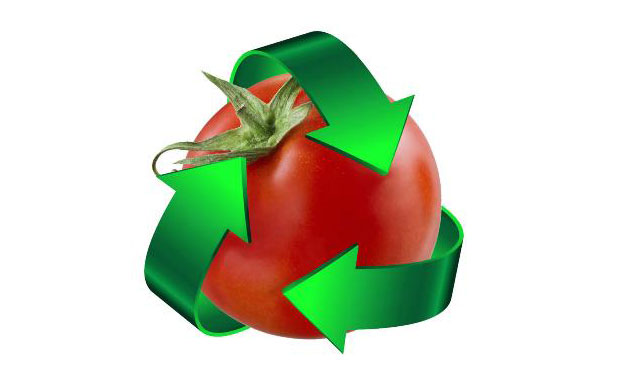 Multi-Generational Sustainability
One of the many reasons we partner with multi-generational farm families is that they're not just caring for their land for today…they're thinking of the next generation, and the one after that. Our farm families have a vested interest in keeping their farms healthy and we encourage that by rewarding innovation, conservation, and stewardship.
Reduce, Reuse, Recycle. Repeat.
At Red Gold we don't just recycle cans. We recycle everything – right down to the parts of the tomatoes that we don't use. The discarded tomato peels and seeds are turned into animal feed, and some are even used as fertilizer to grow a whole new set of crops.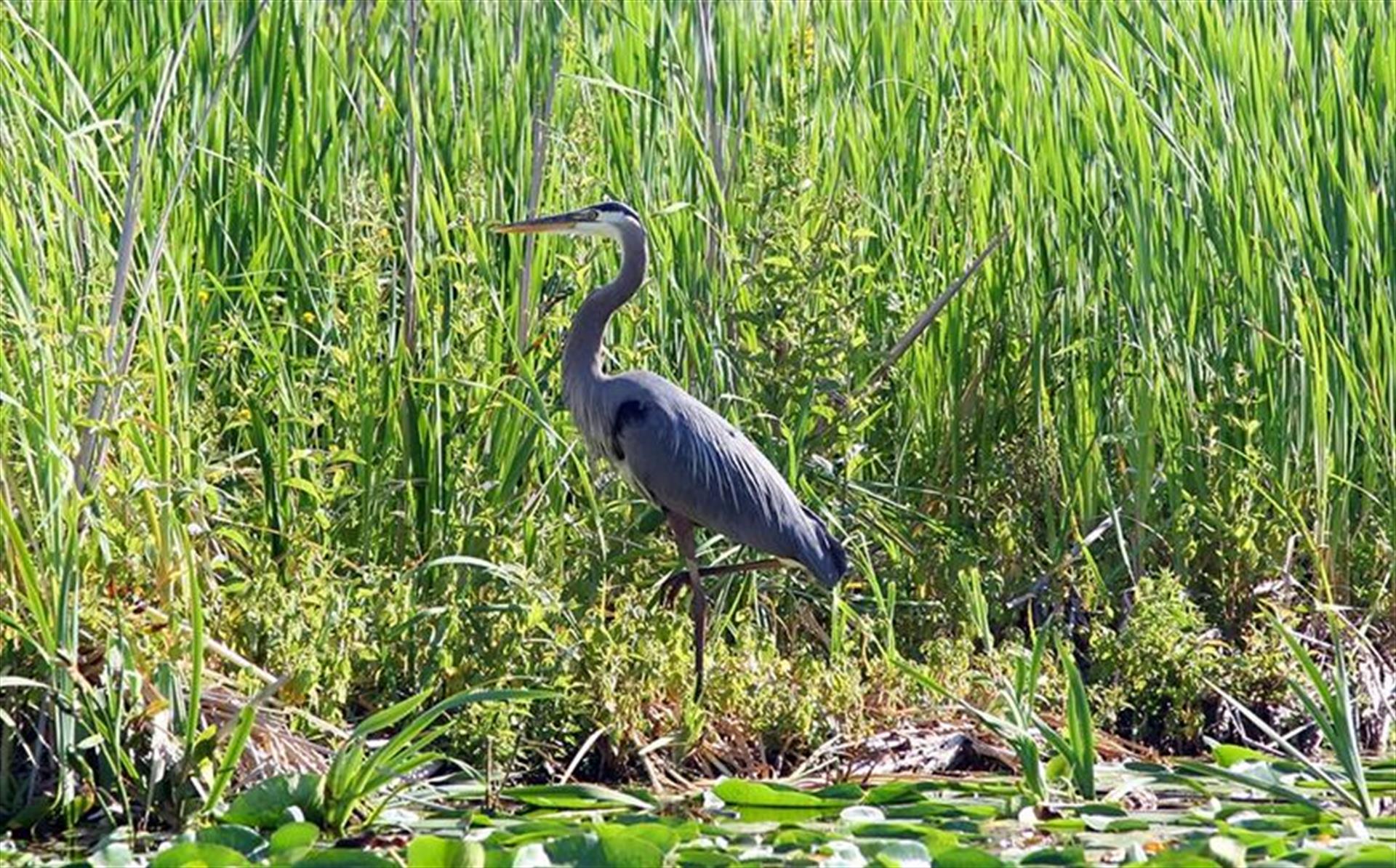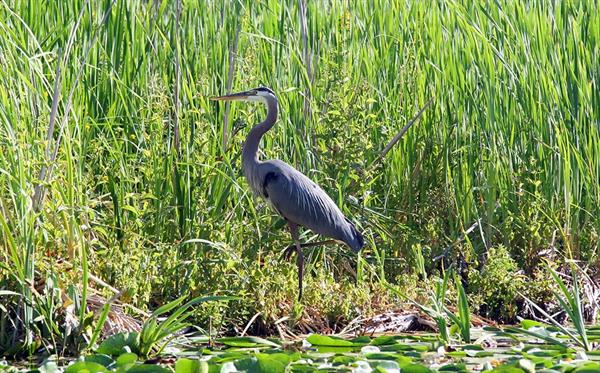 Wetting the Wetlands
What do tomato fields have in common with the wetlands? They both need water to grow. We pull the heat out of the water we use for processing and then reintroduce that water it into wetland environments, creating whole new areas for migratory birds and local wildlife to flourish. We specifically designed and built our own wetlands at the Orestes and Geneva manufacturing plants and to date, we have identified over 100 species of birds and mammals that call Red Gold home!
Fuel-Saving Semi Trucks
Every Red Gold semi-truck is now equipped with an Auxiliary Power Unit, which is designed to reduce the amount of idle time fuel by 70%. This simple change is responsible for saving 168,000 gallons of fuel every single year. We then added a fuel management system, saving another 15,000 gallons yearly. Just because they're big (and pretty) doesn't mean they are wasteful.
Taking Cover
To us, protecting the land we use is vital to our future success. After every harvest, we plant cover crops to keep the rich Midwestern soil shielded from both water and wind erosion. Cover crops enhance the natural soil microbes and earthworm populations, aerate the soil, and keep the nutrients and sediment from running off into streams, rivers and lakes - so our tomatoes stay healthy, our soils stay productive, and our habitat stays pure.
Giving the Land a Rest
Crop rotation is one of the most important things a farmer can do when it comes to keeping the land fertile and healthy. Planting the same crop in the same place year after year leaves the soil depleted and unable to produce the highest quality tomatoes. So we make sure every field gets at least two years of replenishment time between harvests.
Nature Is Our Main Irrigation System
One of the great things about growing tomatoes in the Midwest is that you're never too far away from the next rainstorm. So unlike some other places, we can minimize the amount of irrigation water that's required for a healthy crop. To further ensure this, we've invested in water-reducing technology, equipment and techniques – so we only use what's absolutely necessary.
Our Mission For the Future
It all comes down to one simple truth at Red Gold. We believe that if we're only thinking about what's best for today's world, then we've failed. That's why our sustainability mission is, "to embrace, promote and model economic, environmental, and social practices that respect and improve the quality of life for future generations."
Caring For Our Land and Life Alike
We encourage our growers to leave filter strips on their fields, especially when the fields are near waterways or streams. These filter strips prevent erosion and nutrients from entering those streams and encourage wildlife habitat to grow. They almost always harbor milkweed, the only food source that Monarch butterflies rely on for their caterpillars. We see it as our responsibility to care not only for our tomato fields, but for all of the 'life' around them.