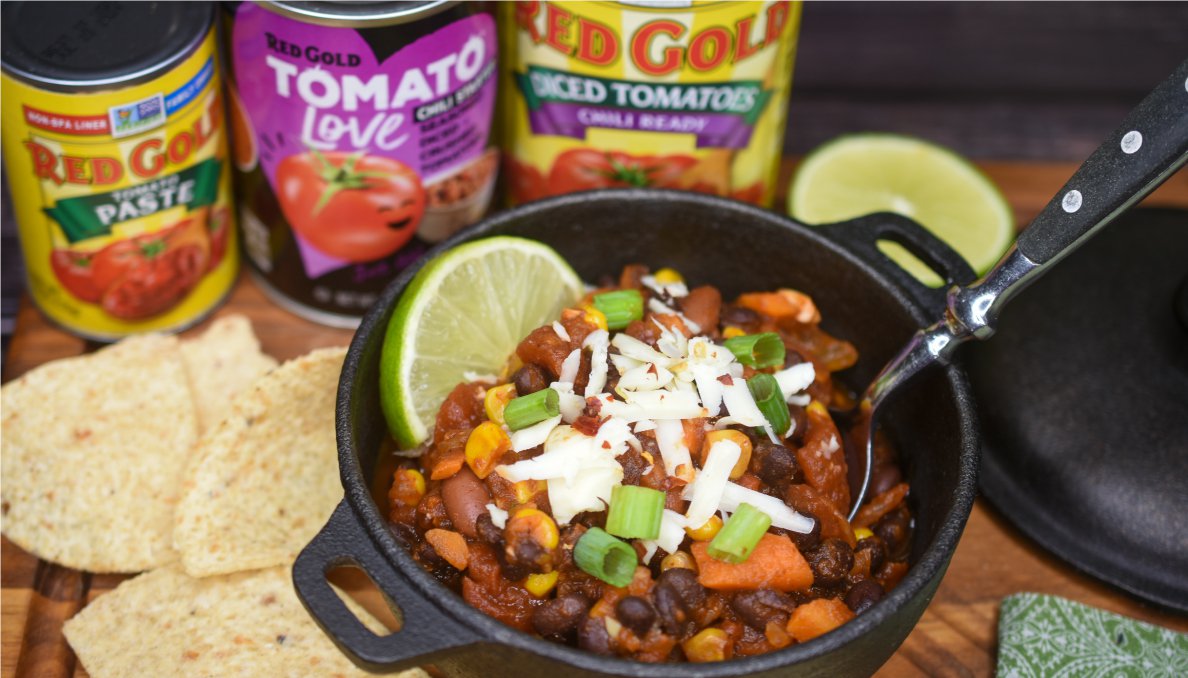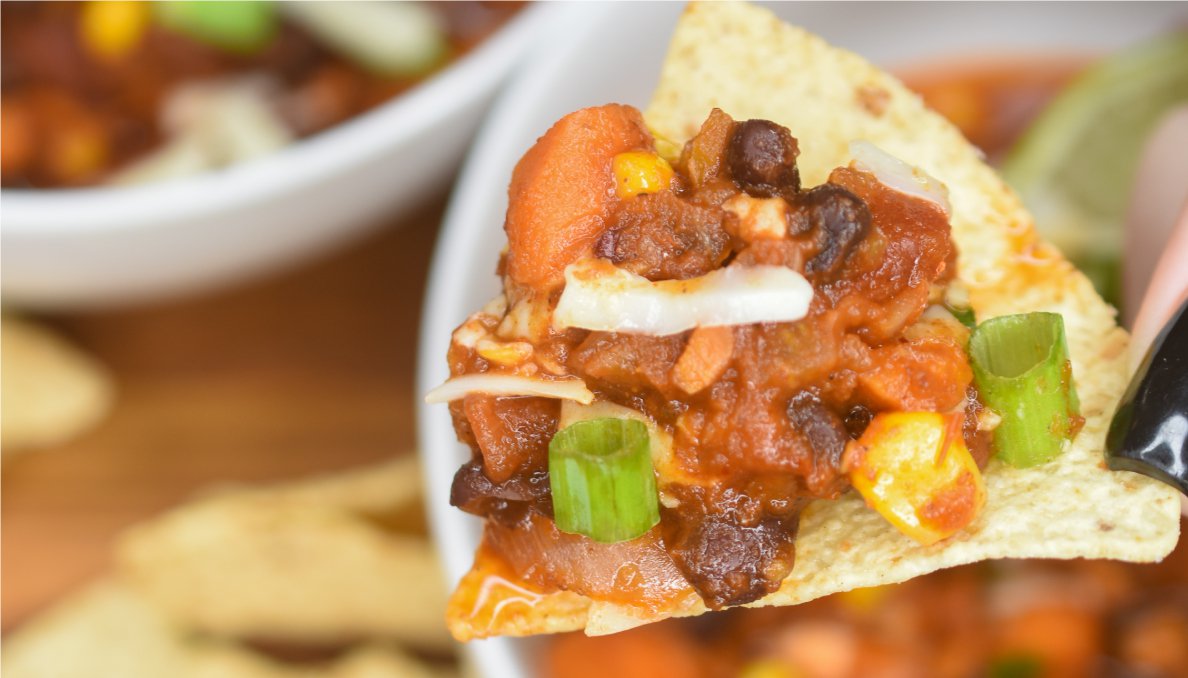 Vegetarian Chili
You will not believe the incredible depth of flavor in this meatless chili! Made using Red Gold Diced Tomatoes Chili Ready and Red Gold Tomato Love Chili Starter Seasoned Diced + Crushed Tomatoes. It may look like a lot of ingredients, however, you can make this FAST! If you want to add shredded chicken to this to stretch it even further, go right ahead. It is delicious that way also! Once you make this Vegetarian Chili, you may never go back to traditional chili! @Soufflebombay @thefeedfeed
You will not believe the incredible depth of flavor in this meatless chili! Made using Red Gold Diced Tomatoes Chili Ready and Red Gold Tomato Love Chili Starter Seasoned Diced + Crushed Tomatoes. It may look like a lot of ingredients, however, you can make this FAST! If you want to add shredded chicken to this to stretch it even further, go right ahead. It is delicious that way also! Once you make this Vegetarian Chili, you may never go back to traditional chili! @Soufflebombay @thefeedfeed
Ingredients
COPY INGREDIENTS
2 Tablespoons avocado oil
1 small yellow onion, diced
4 garlic cloves, minced
2 medium carrots, peeled and diced
1 rib of celery, diced
1 jalapeno, seeded and diced
Kosher salt and freshly ground pepper, to taste
1/2 teaspoon red pepper flakes
1/2 teaspoon cumin
2 Tablespoons chili powder, plus more to taste
1 teaspoon smoked paprika
1 can Red Gold® Chili Ready Diced Tomatoes 14.5 oz
1 can Red Gold Tomato Love® Chili Starter Seasoned Diced + Crushed Tomatoes 10 oz
2 Tablespoons Red Gold® Tomato Paste 6 oz
Worcestershire sauce, to taste
Tabasco sauce, to taste
1 can black beans, drained and rinsed
1 can kidney beans, drained and rinsed
1 can corn, drained
1 cup vegetable stock
juice of one lime
Instructions
Add oil to a large pot and sauté onions, garlic, carrots, celery and jalapeno. Season with salt and pepper. Cook for 8-10 minutes.
Stir in red pepper flakes, cumin, chili powder, and paprika. Cook 1 minute.
Add in Red Gold Diced Tomatoes Chili Ready and Red Gold Tomato Love Chili Starter Seasoned Diced + Crushed Tomatoes, Red Gold Tomato Paste and stir to combine.
Add a few dashes of Worcestershire sauce and Tabasco sauce to taste. Stir to combine.
Once chili comes to a simmer, add in beans, corn and vegetable stock.
Bring to a simmer, and cook for 20-30 minutes until thickened. Adjust seasonings to taste. Remove from heat and stir in fresh lime juice.
Serve in bowls garnished with parsley, shredded pepper jack or cheddar cheese, pickled jalapenos, tortilla chips, sour cream and scallions if desired.