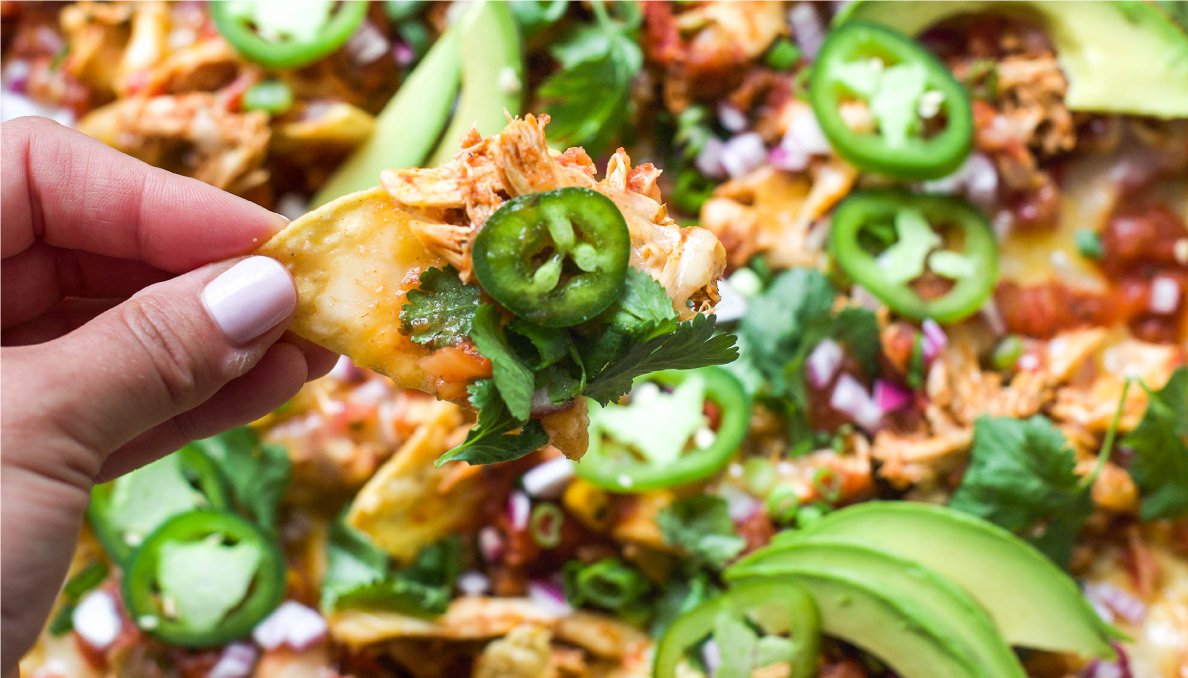 Sheet Pan Chicken Tacos
"Sheet pan chicken tacos are great for feeding your friends and family and couldn't be any easier to make. Rotisserie chicken gets cooked down with Red Gold Tomatoes and some spices to create easy and flavorful chicken that take these nachos to the next level. Top off the nachos with cheese and your favorite toppings and you have a recipe that's perfect for Cinco de Mayo or any other gathering you might be having over the summer." @mydiaryofus @thefeedfeed
"Sheet pan chicken tacos are great for feeding your friends and family and couldn't be any easier to make. Rotisserie chicken gets cooked down with Red Gold Tomatoes and some spices to create easy and flavorful chicken that take these nachos to the next level. Top off the nachos with cheese and your favorite toppings and you have a recipe that's perfect for Cinco de Mayo or any other gathering you might be having over the summer." @mydiaryofus @thefeedfeed
Ingredients
COPY INGREDIENTS
Instructions
Preheat oven to 350°F.
Heat a skillet over medium heat and add Red Gold Petite Diced Tomatoes and Red Gold Tomato Love Medium Diced Tomatoes + 2X More Chilies, along with the shredded rotisserie chicken.
Add chili powder, cumin, paprika, salt and pepper and stir to combine. Cook for 10 minutes, turn off heat.
Add tortilla chips to a parchment lined baking sheet in a single layer. Spoon chicken mixture over top of the tortilla chips in a single layer.
Top with both cheeses making sure all nachos have been covered and put into the oven to cook for 10-15 minutes until the cheese has melted.
Top the nachos with Red Gold Black Bean & Corn Salsa and other desired toppings. Serve immediately.