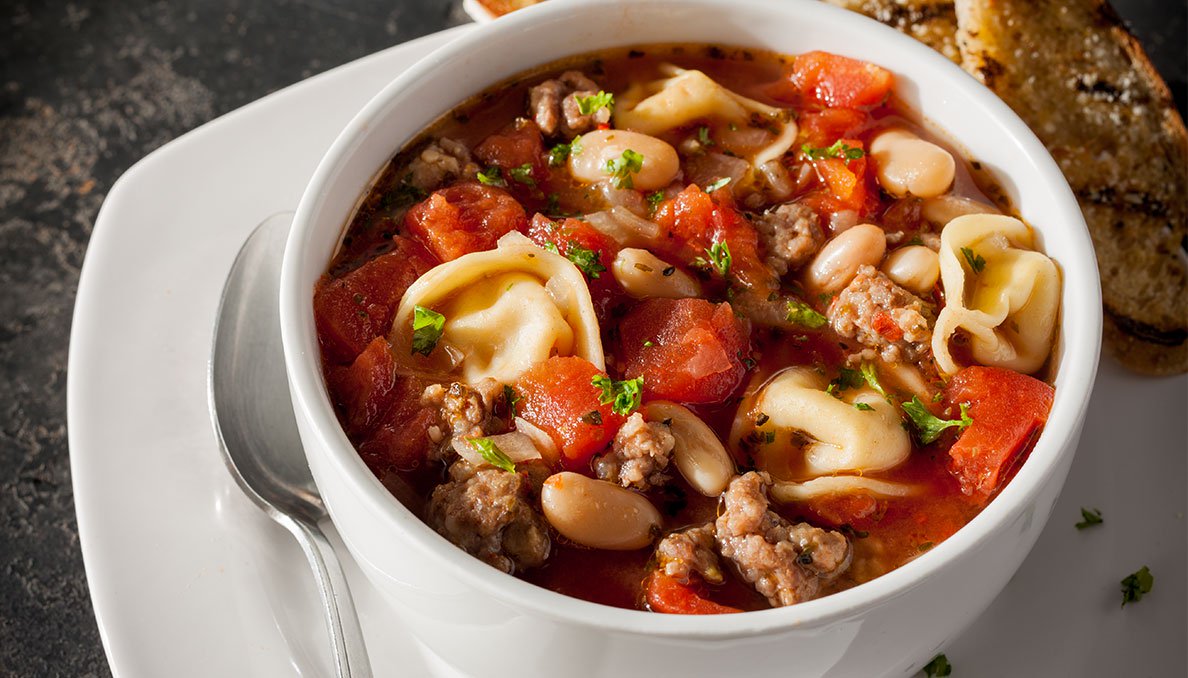 Sausage Tortellini Soup
Sausage, tomatoes, cannellini beans, Italian spices and cheesy stuffed tortellini make for the perfectly hearty soup.
Ingredients
COPY INGREDIENTS
1 pound Italian sausage
1 onion, chopped
1 garlic clove, crushed
2 (14.5 ounce) cans chicken broth
2 (14.5 ounce) cans Red Gold® Diced Tomatoes 14.5 oz
or
1 (28 ounce) can Red Gold® Diced Tomatoes 28 oz
1 (15 ounce) can cannellini beans, or great northern beans
1/2 teaspoon dried oregano
1/2 teaspoon dried marjoram
1/4 teaspoon crushed red pepper
1 package three cheese tortellini, cooked and drained
3 tablespoons chopped fresh parsley
Instructions
In a large saucepan brown sausage. Stir in onion and garlic; cook until onion is soft, about 3 minutes. Drain off excess fat.
Stir in chicken broth, diced tomatoes, beans, oregano, marjoram, red pepper and pasta; bring to a boil. Lower heat and simmer for 15 to 20 minutes. Sprinkle with parsley on top of each serving.