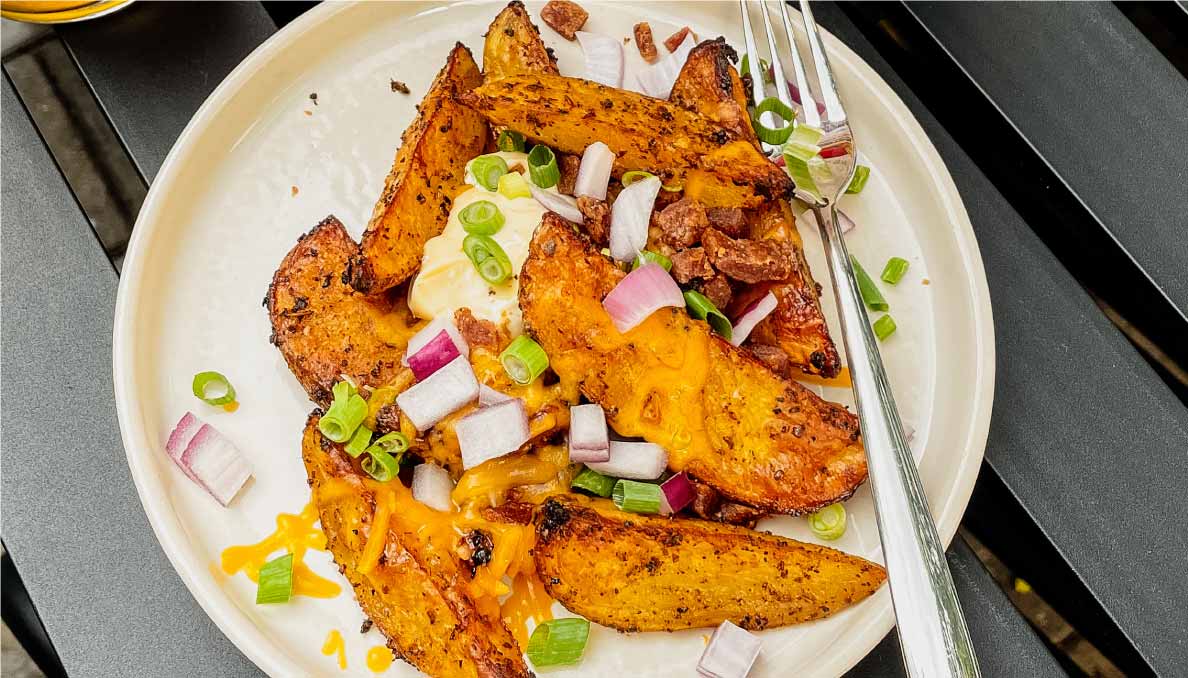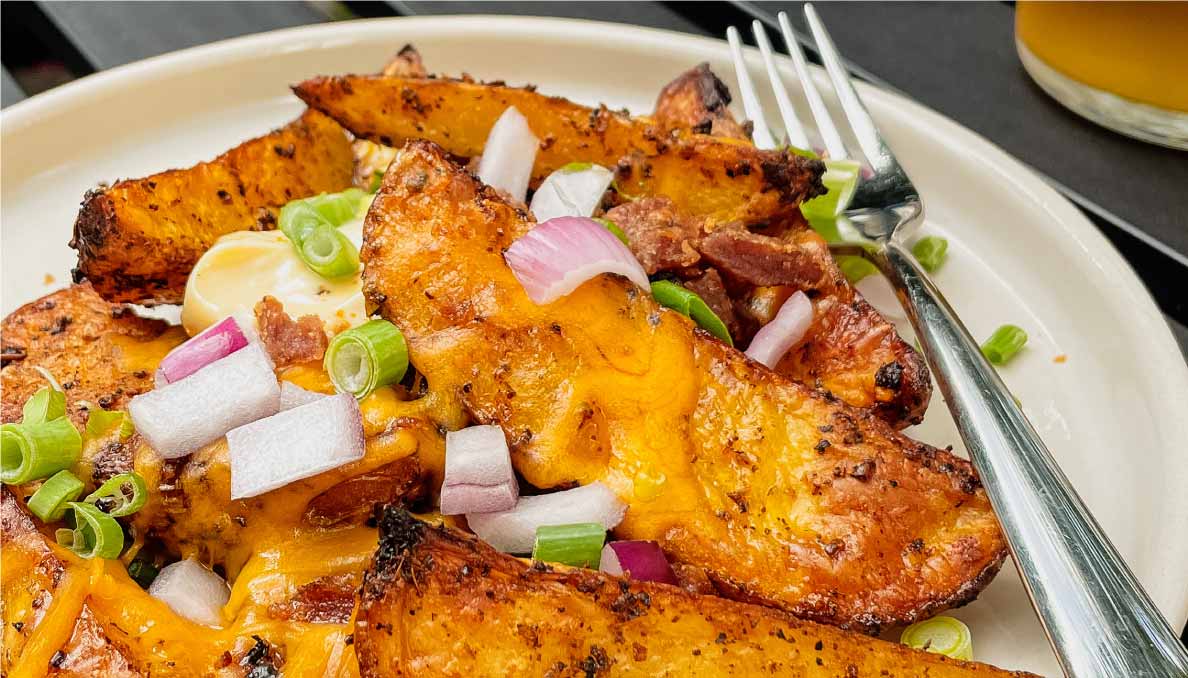 Potato Wedge Bar
These crispy potato wedges are a staple for your next game day get-together! Top the potatoes with chives, green onions, shredded cheddar, bacon bits, sour cream, and red onion, then serve them with Red Gold Sriracha Hot Chili Sauce Ketchup and Red Gold Folds of Honor Ketchup. @itsleesa_ @thefeedfeed
These crispy potato wedges are a staple for your next game day get-together! Top the potatoes with chives, green onions, shredded cheddar, bacon bits, sour cream, and red onion, then serve them with Red Gold Sriracha Hot Chili Sauce Ketchup and Red Gold Folds of Honor Ketchup. @itsleesa_ @thefeedfeed
Ingredients
COPY INGREDIENTS
Instructions
Preheat the oven to 475°F. Line 2 large baking sheets with parchment paper.
Cut each potato into 8 long pieces, and add to a large mixing bowl. Spray generously with oil and sprinkle with spices. Toss to coat.
Arrange the potato wedges onto the prepared baking sheets skin sides down.
Bake for 45 minutes, switching the pans from the top to bottom rack halfway through.
Arrange a large serving tray with your prepared toppings. Once the wedges are crispy, golden and fork tender, add them to the serving platter and enjoy immediately!