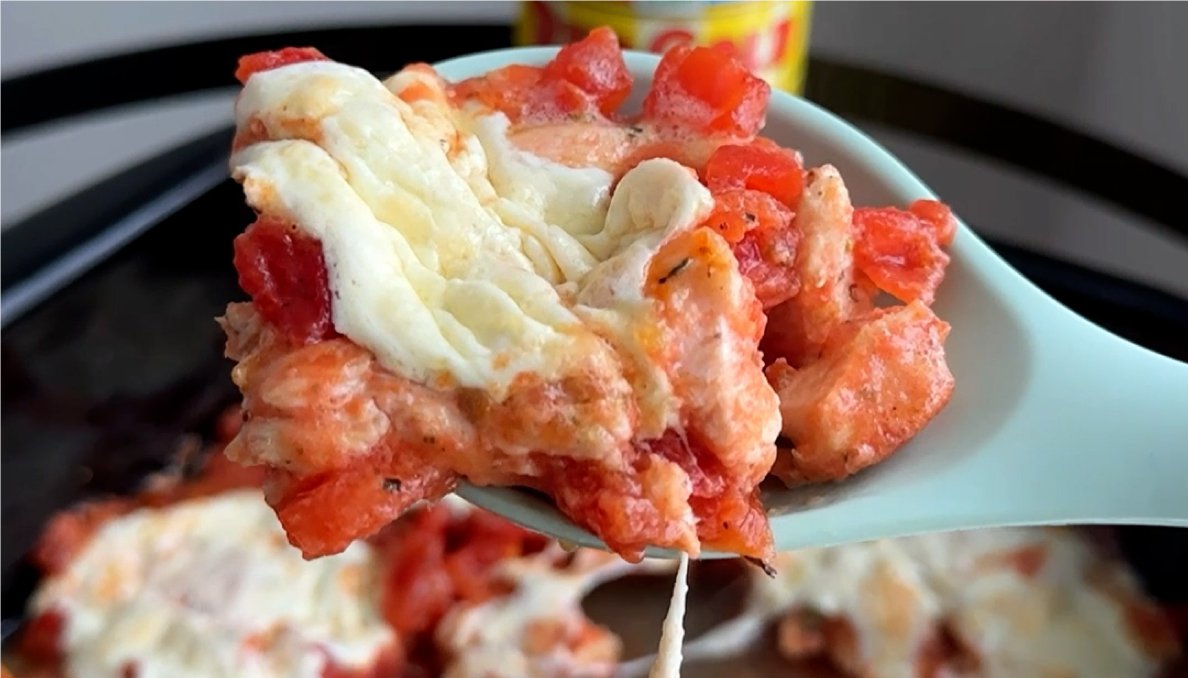 Cheesy Tomato Baked Chicken
If you're looking for a one-pan meal the family will love, you have to try this Cheesy Tomato Baked Chicken! Using Red Gold Tomatoes for this recipe is a must because the best tomatoes are grown in the Midwest. Red Gold Tomatoes are a high-quality product with maximum flavor. @genies_life @thefeedfeed
If you're looking for a one-pan meal the family will love, you have to try this Cheesy Tomato Baked Chicken! Using Red Gold Tomatoes for this recipe is a must because the best tomatoes are grown in the Midwest. Red Gold Tomatoes are a high-quality product with maximum flavor. @genies_life @thefeedfeed
Ingredients
COPY INGREDIENTS
1 pound boneless skinless chicken breast, cut into cubes
1 Tablespoon olive oil
1 teaspoon Kosher salt
1/4 teaspoon pepper
1/2 teaspoon Italian seasoning
3 garlic cloves, crushed
1 can Red Gold® Petite Diced Tomatoes 14.5 oz
4 ounces fresh mozzarella cheese, sliced
Instructions
Preheat over to 350°F.
In an 8x8 inch greased baking dish, combine chicken, olive oil, salt, pepper, Italian seasoning, crushed garlic and Red Gold Petite Diced Tomatoes.
Place in oven and bake for 20 minutes.
Carefully remove from oven and top with sliced mozzarella. Bake an additional 10 minutes.
Remove from oven and allow to cool 10 minutes before serving.