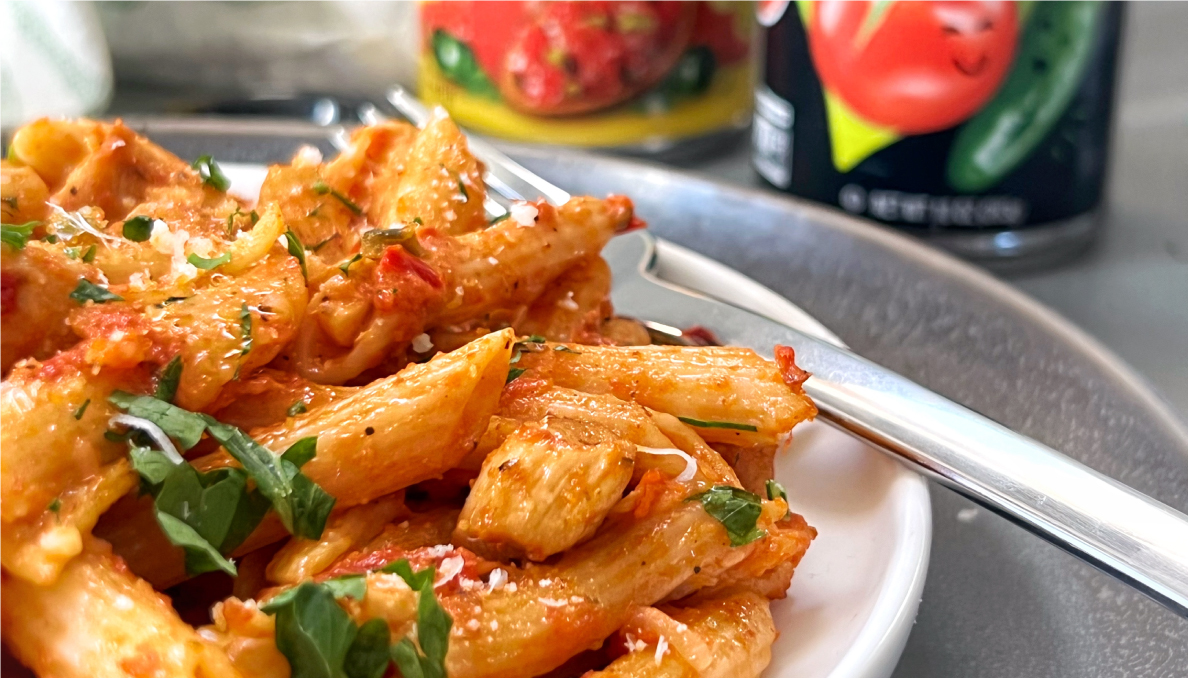 Cajun Chicken Pasta
This Cajun Chicken Pasta recipe has a perfect balance of creaminess and tanginess with a hint of heat using Red Gold Petite Diced Tomatoes and Tomato Love Mild Diced Tomatoes + Green Chilies. @myuniversalkitchen @thefeedfeed
This Cajun Chicken Pasta recipe has a perfect balance of creaminess and tanginess with a hint of heat using Red Gold Petite Diced Tomatoes and Tomato Love Mild Diced Tomatoes + Green Chilies. @myuniversalkitchen @thefeedfeed
Ingredients
COPY INGREDIENTS
Cajun Seasoning
1 teaspoon salt
1/4 teaspoon crushed black pepper
1 teaspoon paprika
1/2 teaspoon onion powder
1/2 teaspoon garlic powder
1/2 teaspoon crushed red chili flakes
1 teaspoon cumin
1/2 teaspoon Italian seasoning
Pasta
1 teaspoon unsalted butter
1 tablespoon olive oil
1 pound boneless-skinless chicken breasts, cut into bite-sized chunks
1 yellow onion, finely chopped
2 garlic cloves, minced
1 red bell pepper, seeded and sliced into thin strips
1 green bell pepper, seeded and sliced into thin strips
1 cup of heavy cream
1 (16 ounce) box penne pasta, cooked al dente, per package instructions
parsley, finely chopped for garnish
green onions, thinly sliced for garnish
1 tablespoon grated parmesan cheese
Instructions
In a small bowl combine Cajun seasoning ingredients. Stir to combine evenly, set aside.
Add butter and olive oil to a pan. Add chicken, vegetables, and Cajun seasoning. Sauté on medium-high heat until the chicken is cooked through.
Stir in Red Gold Petite Diced Tomatoes and Tomato Love Mild Diced Tomatoes + Green Chilies.
Cover and cook for approximately 10-12 minutes on medium heat until the tomatoes break down.
Remove lid and lower the heat, stir in heavy cream.
Stir in cooked pasta until well combined.
Serve immediately garnished with chopped parsley, sliced green onions, and freshly grated parmesan cheese.