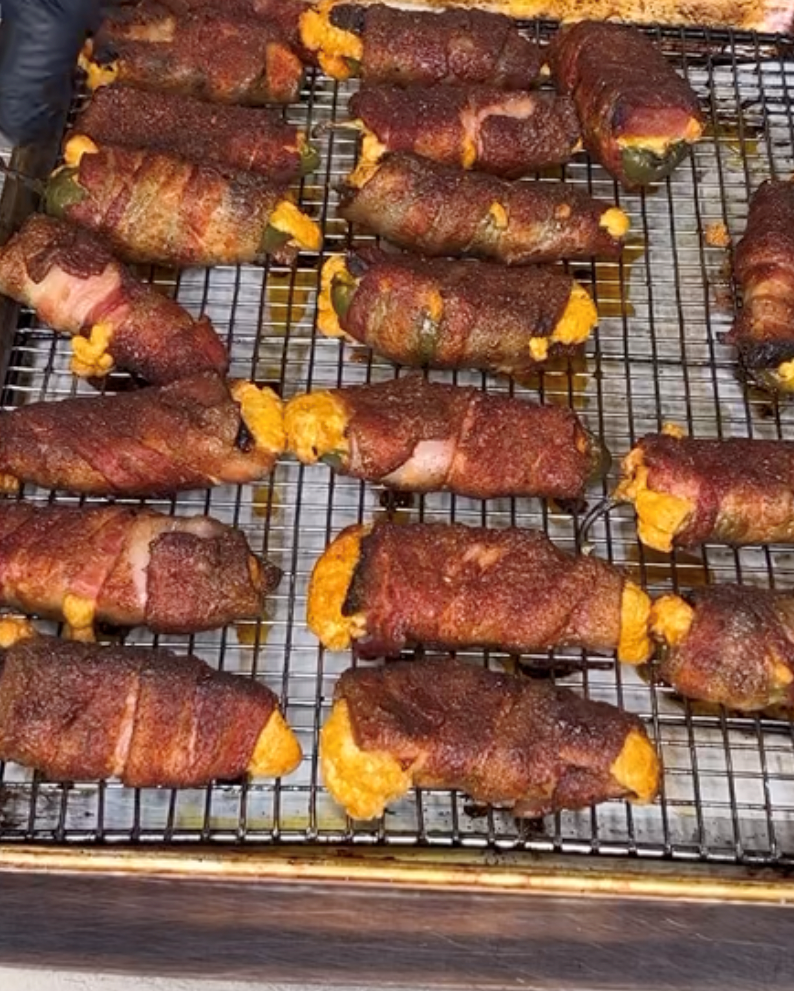 Texas Twinkies
You can't go wrong! A jalapeno stuffed with a cream cheese mixture and brisket, wrapped in bacon and smothered in your favorite award winning sauce, 1776 BBQ Sauce! @1042_bbq @thefeedfeed
You can't go wrong! A jalapeno stuffed with a cream cheese mixture and brisket, wrapped in bacon and smothered in your favorite award winning sauce, 1776 BBQ Sauce! @1042_bbq @thefeedfeed
Ingredients
COPY INGREDIENTS
1 block cream cheese
1 tablespoon BBQ rub, plus more as needed
2/3 cup cheddar cheese, shredded
8 jalapenos, halved
1 pound leftover brisket
1 pound bacon
Red Gold 1776 BBQ Sauce, for dipping
Instructions
Preheat smoker to 275°F.
Combine cream cheese, 1 tablespoon BBQ rub and 2/3 cup cheddar cheese.
Fill halved jalapenos with the cream cheese mixture.
Add a piece of brisket and wrap with bacon and season the outside with BBQ rub.
Smoke the Texas Twinkies for 90 minutes or until bacon is done to your liking.
For the last 20 minutes, slather the Texas Twinkies with Red Gold 1776 BBQ Sauce and enjoy.