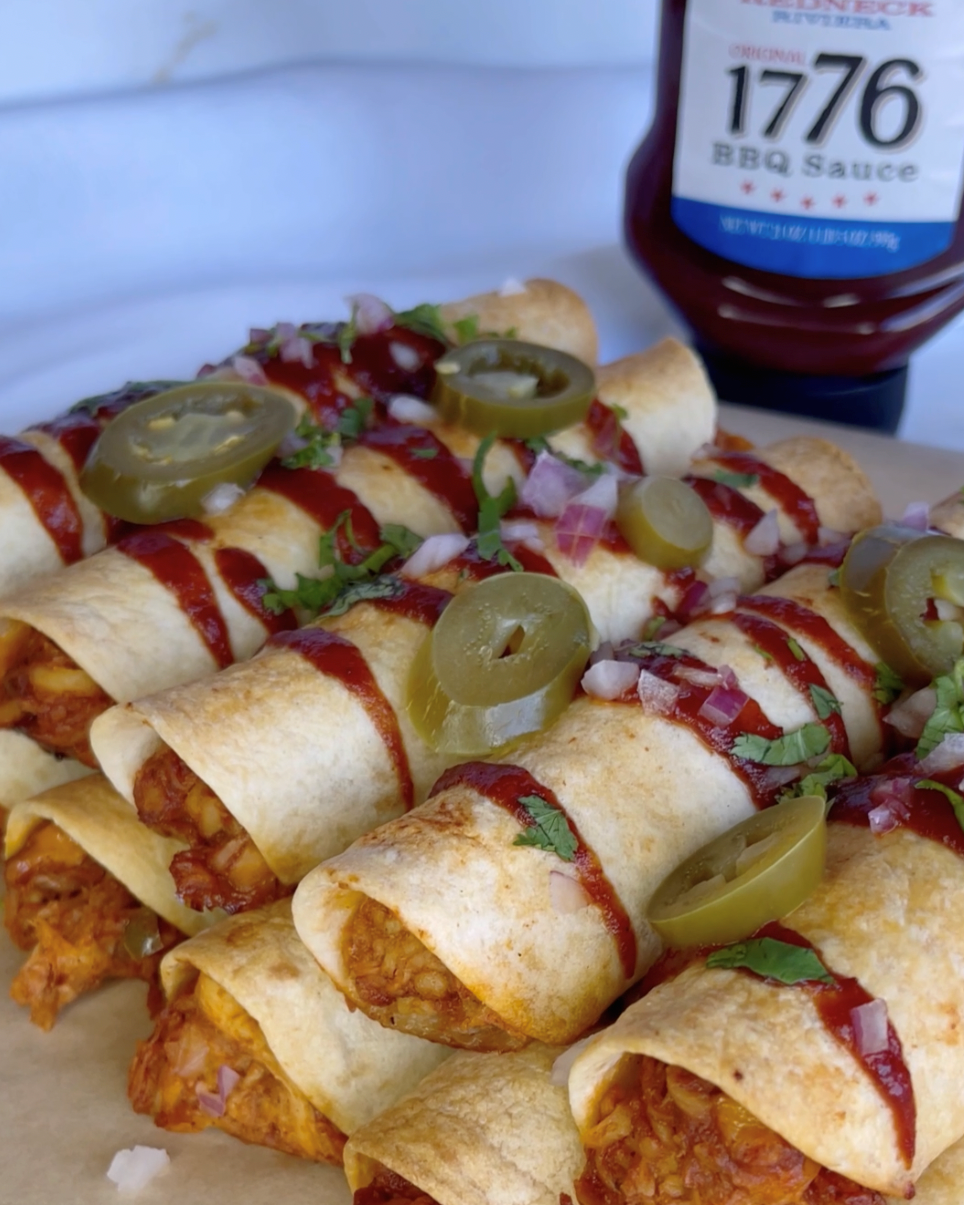 BBQ Baked Chicken Taquitos
Make these delicious BBQ chicken taquitos for your next game day or as an appetizer for your next gathering. Make a lot because they will be gone in no time! @eman_inthekitchen @thefeedfeed
Make these delicious BBQ chicken taquitos for your next game day or as an appetizer for your next gathering. Make a lot because they will be gone in no time! @eman_inthekitchen @thefeedfeed
Ingredients
COPY INGREDIENTS
2 chicken breasts, boiled & shredded (or rotisserie chicken)
4 ounces cream cheese
1 small red onion, chopped
1 jalapeno, seeded and chopped
1 cup mozzarella cheese, shredded
1 teaspoon garlic powder
1 teaspoon paprika
1/2 teaspoon black pepper
1 1/2 cups Red Gold 1776 BBQ Sauce
avocado cooking spray
Instructions
Preheat the oven to 375°F. In a large bowl, stir together the shredded chicken, cream cheese, onion, jalapeno, shredded cheese, seasonings and Red Gold 1776 BBQ Sauce.
Divide the chicken mixture evenly down the side of each tortilla. Roll up the tortilla and place on a baking sheet lined with parchment paper.
Spray with avocado cooking spray. Bake for about 30 minutes or until golden brown.