Gelfius Family Farms - Hartsville, Indiana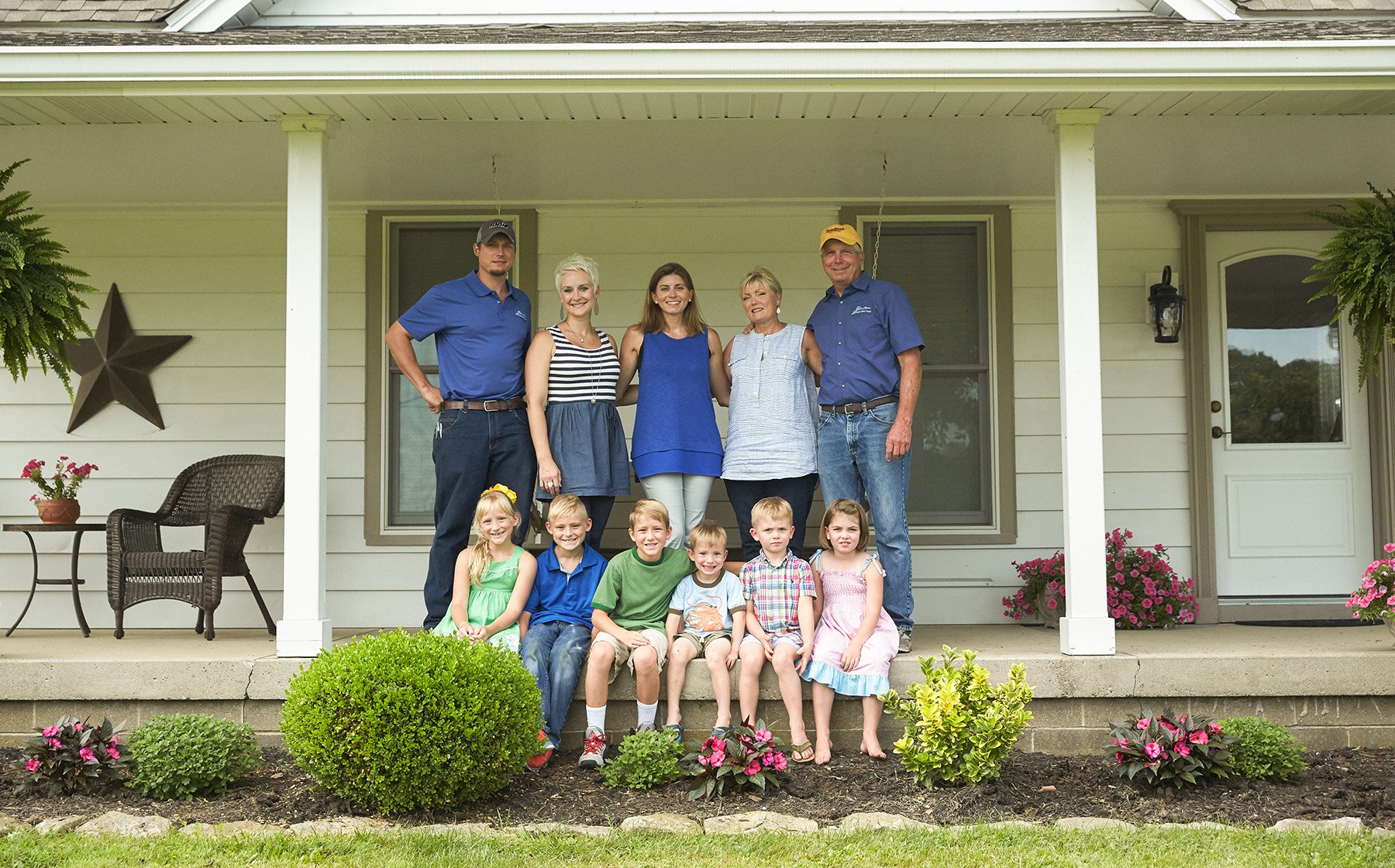 Red Gold growers since 1995. In that time they've been recognized for the quality of their tomatoes numerous times, including the EA Reichart Award for Quality in 2007 (the highest honor Red Gold gives to growers).
Three generations of Gelfiuses: Bill and Norma Gelfius, their two children – Justin and Rochelle – and their six grandchildren: Charleston, Crew, Ledger, Grane, Will and Ellie.
Justin Gelfius
After growing up in Hartsville, Justin moved away for college and got a job working as a service engineer for seven years. But as often seems to be the case, he started feeling the draw to come back to the farm and work alongside his dad.

"Not many people get an opportunity to work with their family, let alone their father," explains Justin. "There's just so much information that I've learned from him, not just about farming, but life in general. It's just such a great opportunity that really no other industry that I'm aware of can offer."
The "Last Hand"
Steve Bennett is Bill and Justin's right hand man. The three of them work side-by-side to make sure the award winning quality of both the tomatoes and the land itself is kept exceptionally high. But of course, as Bill points out – someone else has the final say.

"Mother Nature always gets to play the last hand, and so there are certainly a lot of years that are very challenging with the weather – and we've had those. That's just part of raising any crop, but especially with tomatoes. Mother Nature has to smile and everything has to work just right."
City Girl, Country Life
Justin's wife Chatney grew up a city kid, and never really thought too much about the farms that produced her food until she met Justin. Now, as she lives in the country and sees it firsthand, she hopes people will take the time to consider what goes into feeding us all.

"People should just remember that food doesn't come from the grocery store. I think a lot of us don't ever think too much about where food comes from, so it's good to take a minute and appreciate the super long hours and all that goes into growing it."
Bill moved onto this farm when he was five years old. Since then, he's always known what he wanted to do with his life. He took over farming from his father in the mid-1990s, and around the same time, they started growing tomatoes. To Bill, the challenge was one of the main appeals.
"That's one reason we starting raising tomatoes. We like doing things that other people say can't be done or are too difficult to do. We were never afraid of hard work, and Norma's worked right alongside me." - Bill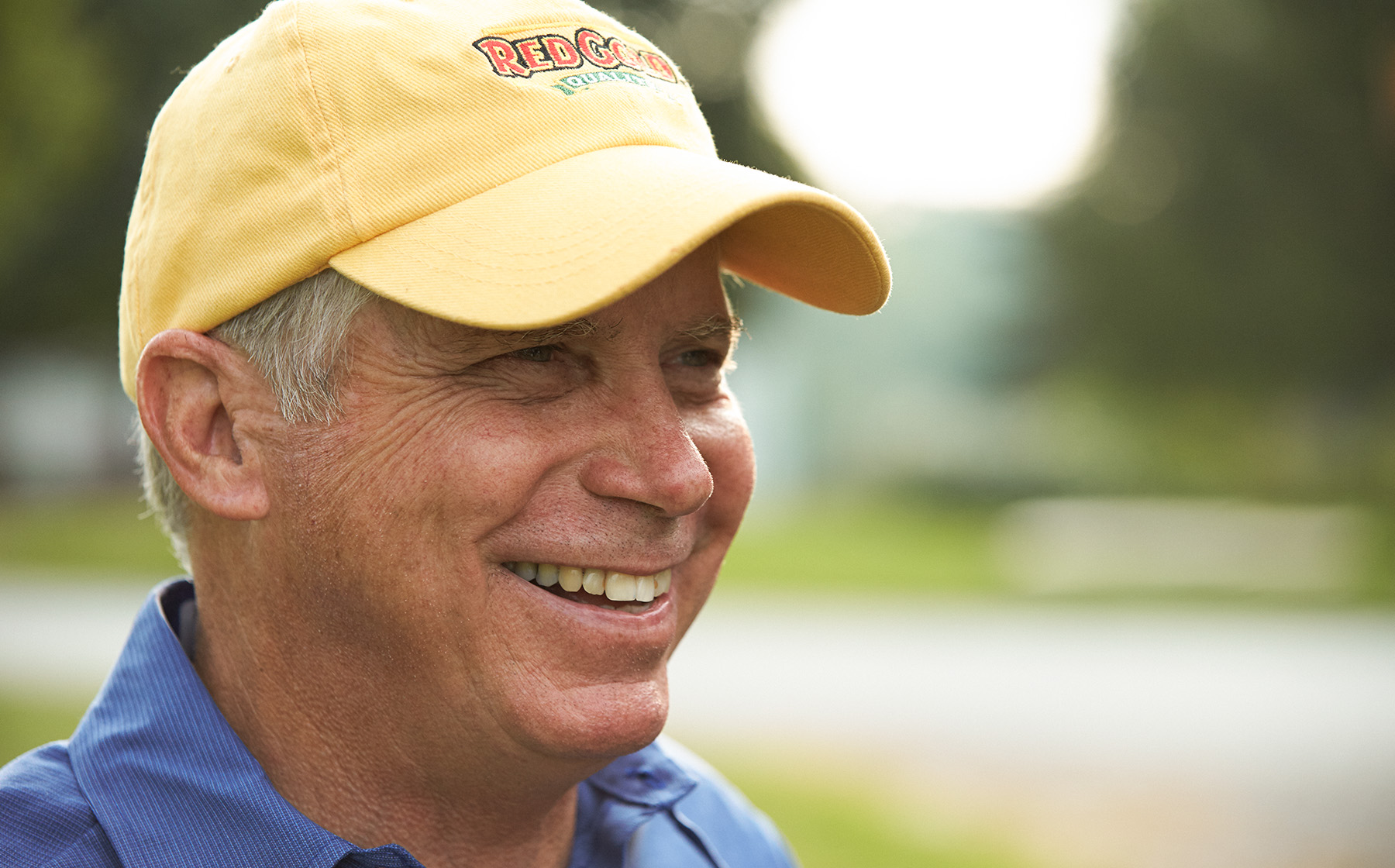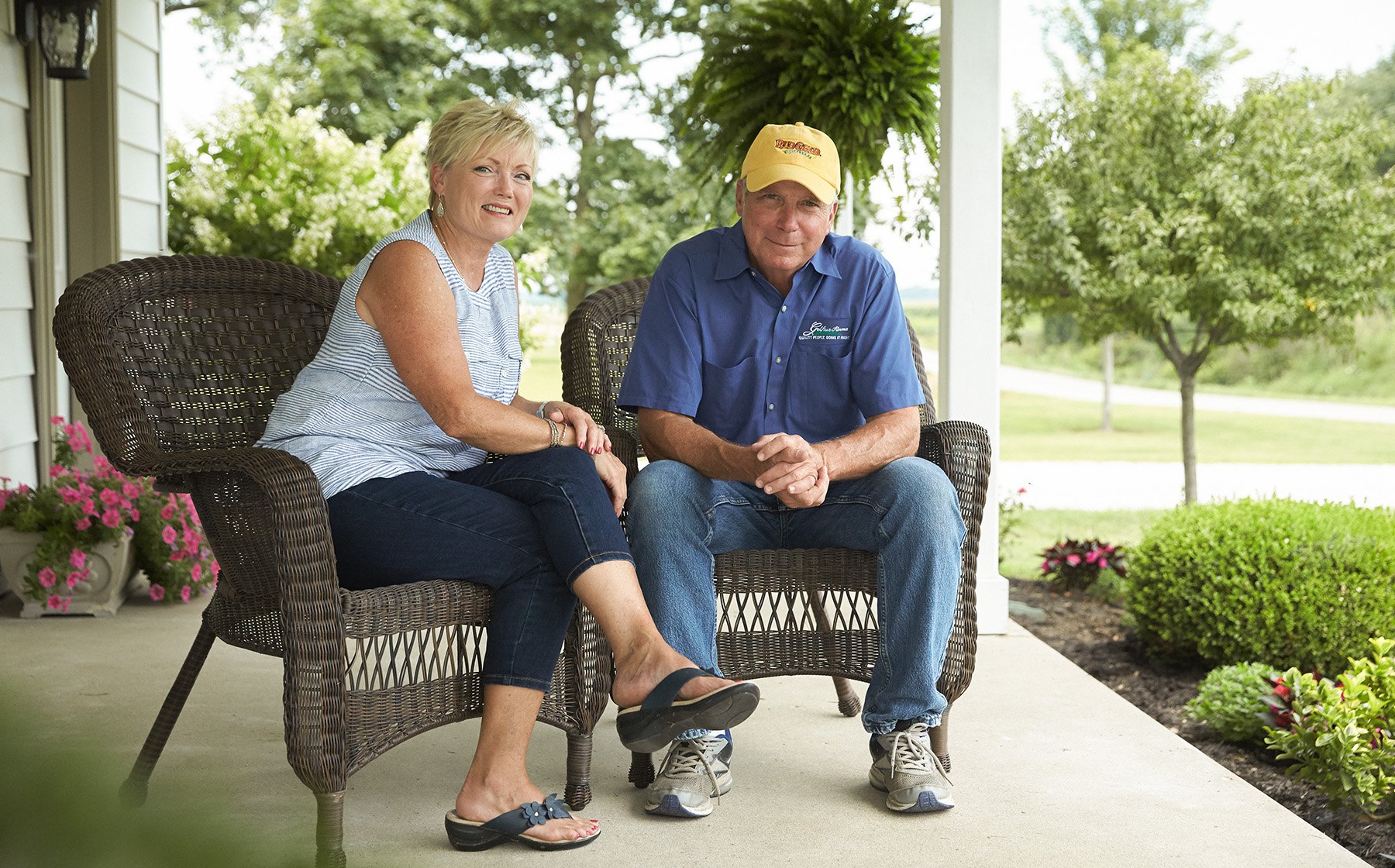 When Bill says Norma's been right alongside him, he really means it. For over 40 years, Bill and Norma have been each other's better halves. Norma may not drive the tractors, but she handles the book work while also handling full-time 'Mimi' duty. That includes swimming,, basketball, and making her famous pies.
Family Owned, Grown, and Made.